This post has expired! It was posted more than 90 days ago.
<- Back
Official OET Ready – Online Course for Physiotherapy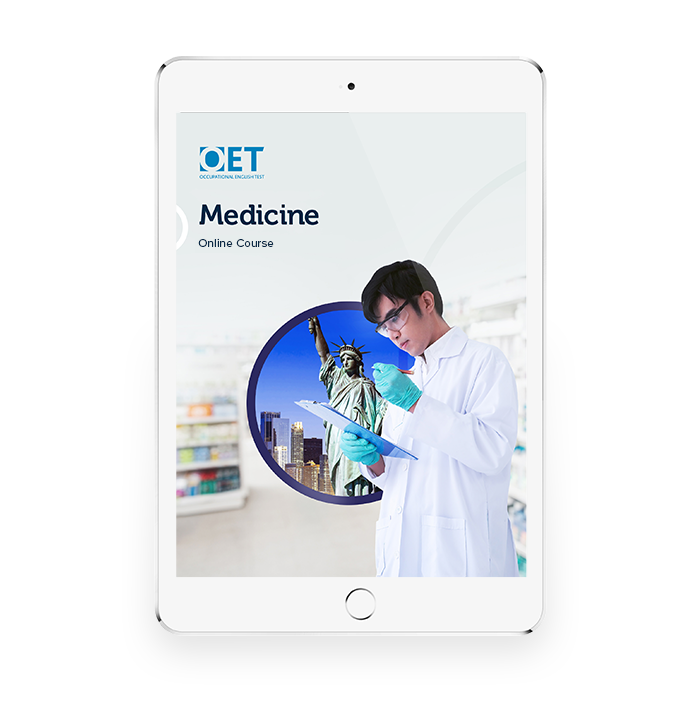 Speciality Classification
Physiotherapists
Time / Duration
60 days of access

Prepare for all four subtests
OET's online preparation course is specifically designed to help you build your English skills before you take OET.
Written by OET education experts, the online course provides authentic practice material based on real OET content. The course includes:
60 days of access from the date you register the product
Skill-building lessons and strategies based on actual OET material
Language activities aligned with healthcare workplace scenarios
Advice for test day.
Feedback Voucher
If you would like to receive customised feedback on both your Speaking and Writing subtests, you will be able to purchase an OET Feedback Voucher within OET Ready.
The OET Feedback Voucher offers:
Customised feedback on your speaking and writing skills
Insight into your speaking and writing strengths and weaknesses
A practice online speaking test
Guidance on how to improve your speaking and writing skills.
System Requirements
Make sure you:
Use a laptop, desktop or tablet (mobile devices are not supported)
Connect headphones, microphones as well as a printer
Use Chrome, Firefox or Microsoft Edge for optimal performance.
To access the course, you will receive a code and number to register your personal details with OET Ready.
Title
Official OET Ready – Online Course for Physiotherapy
Speciality Classification
Interest Areas / Topics Covered
Communication skills
Provider Type
Education Provider
Time / Duration
60 days of access
Access Duration (in months)
2