This post has expired! It was posted more than 90 days ago.
<- Back
This course is part of HealthcareLink Learning Portal.
Peripheral Intravenous Cannulation
Speciality Classification
Nurses
Time / Duration
90 minutes
Subject matter expert
Sue Atkins, Victorian Department of Health and Human Services Regional Infection Control Advisor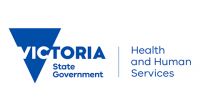 Endorsed By
The Australian Healthcare and Hospitals Association (AHHA)

This course has been developed to provide an understanding of how to insert a peripheral intravenous cannula (PIVC) into an adult patient and to prevent and control healthcare associated infections (HAIs) associated with this procedure.
Target Audience
You should complete this course if you're a clinician whose scope of practice includes the insertion and maintenance of PIVCs. It should be completed prior to any clinical assessment of peripheral intravenous cannulation skills and then used regularly in ongoing refresher training.
Learning Outcomes
This course will provide an understanding of:
how the National Safety and Quality Health Service (NSQHS) Standards are applicable to invasive device management
the risk of infection posed by PIVC insertion and the measures that need be taken to prevent and minimise this
what equipment is required to successfully insert a PIVC
how to prepare a patient for PIVC insertion
the recommended processes for inserting, maintaining and removing a PIVC, and
the complications that can occur.
Endorsed by the Australian Healthcare and Hospitals Association (AHHA).
The AHHA endorses this course as meeting AHHA's standards for educational quality and usability with the content having been developed by an appropriately credentialed subject matter expert.
Inclusions
Certificate of completion
Title
Peripheral Intravenous Cannulation
Speciality Classification
Provider Type
Education Provider
Time / Duration
90 minutes
Access Duration (in months)
12