This post has expired! It was posted more than 90 days ago.
<- Back
Phone and video consultations: a how-to presentation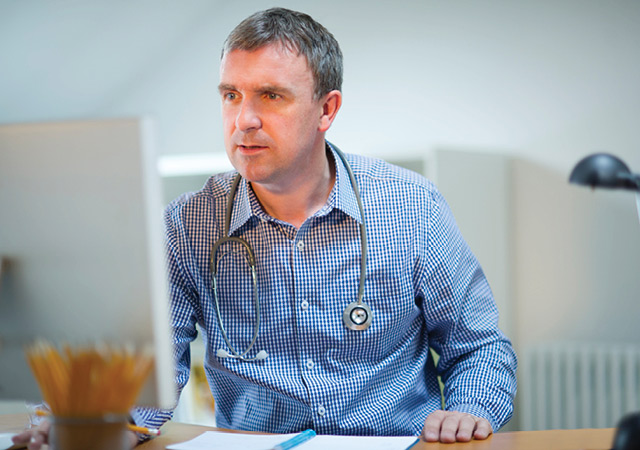 Speciality Classification
General Practice ( GP ) / Family Medicine
On-demand recorded 6 Apr 2020
The content is current at the time of filming.

In response to the COVID-19 pandemic, the Australian Government have introduced new Medicare Benefits Schedule (MBS) item numbers to allow GPs to provide telehealth consultations to their patients.

This presentation provides an overview of the new items and how to implement telehealth into your practice. We discuss practicalities of delivering a consultation over the phone or video, hardware and software requirements, and the steps to take to ensure your practice has a smooth transition into telehealth.
This event is part of Practice essentials webinar series. Events in this series are:
Phone and video consultations: a how-to presentation
Using personal mobile devices for clinical photos in general practice
My Health Record – an update webinar
Social media and the use of apps in general practice
Secondary use of general practice data
Telehealth video consultations in general practice
Privacy and managing health information in general practice
Technology in general practice
Information security in general practice
Improving health record quality in general practice
SafeScript - Real time prescription monitoring for controlled drugs
Medico-legal concerns and My Health Record
Notifiable data breaches scheme
High-quality health records to support patient care
Introduction to electronic prescribing
Phone and video consultations: a how-to presentation
Presenters
Dr Nathan Pinskier
MBBS, FRACGP
Nathan is a Melbourne GP with a long-standing involvement in digital health and practice management. He is a co-owner of a Melbourne based group of general practices Medi7. Nathan is also a board member at Peninsula Health where he chairs the Quality and Safety Committee and is an advisor to the Australian Digital Health Agency for secure messaging and interoperability. Nathan is the medical director of the DoctorDoctor Locum Medical Service in Melbourne and the president of the General Practice Deputising Association. He recently completed his term as chair of the RACGP Expert Committee for eHealth & Practice Systems where he oversaw the My Health Record GP awareness program.
Ms Mahala Boughton
Senior Project Officer, Practice Technology & Management
Title
Phone and video consultations: a how-to presentation
Speciality Classification
Interest Areas / Topics Covered
Business of General Practice, Telehealth
Provider Type
Non Profit Organisation