<- Back
Preparing Athletes for Returning to Sport Webinar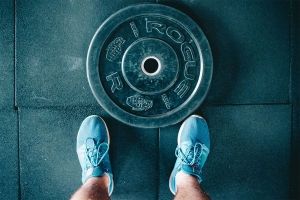 Speciality Classification
Allied Health
Provider
Exercise & Sports Science Australia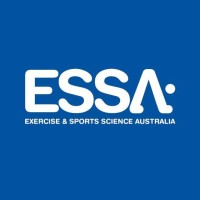 Preparing Athletes for the Rigours of Returning to Sport After Injury Webinar
This presentation will outline the return to play rehabilitation protocols for professional team sports that work. An investigation of sports rehab outcomes highlights the challenge of preparing athletes for the rigors of returning to sport after injury. In this presentation Cameron will discuss the available evidence and provide personal insights and experiences gained working across three professional football codes to outline what best practice sports rehabilitation should look like and how you can best achieve it in your setting.
Cameron will go through real world examples to support your return to play program for each phase of the rehabilitation journey, loading considerations for return to play including the range, intensity, speed and complexity that can be applied, and explain how physios work with exercise specialists and a multi-disciplinary team to develop a rehabilitation protocol. Several examples will be examined, including hamstring strain, ACL reconstruction, GHJ reconstruction and achillies rupture.
Presented by Mr Cameron Dyer
Cameron is the current head physiotherapist at the NSW Waratahs. Cameron has a special interest in sports physiotherapy and athlete rehabilitation. Cameron has published his original research on movement screening and injury risk in elite adolescent rugby league players and presented for multiple professional organisations on the topic of sports rehabilitation.
Schedule
Friday, 9 July 2021, 12:00pm - 1:30pm AEST
Please note, the times listed are in Australian Eastern Savings Time.
Your local time will be:
ACT: 12:00pm - 1:30pm
NSW: 12:00pm - 1:30pm
NT: 11:30am - 1:00pm
QLD: 12:00pm - 1:30pm
SA: 11:30am - 1:00pm
TAS: 12:00pm - 1:30pm
VIC: 12:00pm - 1:30pm
WA: 10:00am - 11:30am
Please note: This is a live webinar and needs to be watched at the specified time above. If you are unable to watch the webinar live, it will be produced as podcast and can be purchased within the following month.
Rates per person
ESSA Member $30.00
Non-Member. $50.00
ESSA Student Member. $15.00
Student Non-Member. $25.00
Access to Webinar
You will be provided information on how to access this webinar within your registration confirmation email.
NB: A confirmation of your attendance is required.
Target Audience
Any Accredited exercise Scientist, Accredited Sports Scientists Level 1, Accredited Sports Scientist Level 2 and/or Accredited High Performance Managers.
Title
Preparing Athletes for Returning to Sport Webinar
Speciality Classification
Provider Type
Education Provider
Price Details
ESSA Member $30.00 / Non-Member $50.00 / ESSA Student Member $15.00 / Student Non-Member $25.00
ESSA Member $30.00 / Non-Member $50.00 / ESSA Student Member $15.00 / Student Non-Member $25.00