<- Back
Principles of Orthopaedic Nursing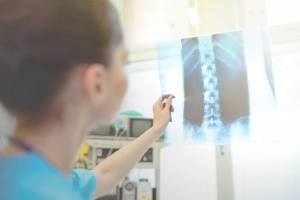 Speciality Classification
Nurses
Provider
Australian College of Nursing (ACN)

This unit is designed to provide a foundation for your ongoing development as orthopaedic nurses. It will allow online interaction with peers to discuss evidence-based practice and clinical care pathways to optimise care given to persons, in both the adult and paediatric setting. You will become familiar with the underpinning principles and nursing management regimens of orthopaedic nursing which will enhance clinical decision making. This knowledge will enable you to provide holistic nursing care to persons experiencing orthopaedic complications or trauma. Furthermore, you will have a better understanding of your role as a member of the interdisciplinary team as well.
Term : JANUARY, JULY
Hours of Study: 150
Credit Points : 6
Entry Requirements / Prerequisites
This unit has no pre-requisites and is suitable for ENs
Modules / Topics
Theme 1: Anatomy and physiology
Apply specialist knowledge of musculoskeletal anatomy and physiology and mechanisms of homeostasis across the lifespan to ensure positive clinical outcomes.
Theme 2: Skeletal growth, development and remodelling
Integrate the principles of musculoskeletal assessment findings into person- centred care planning.
Analyse holistic nursing care of the person experiencing orthopaedic trauma, complications, or dysfunction.
Theme 4: Imaging modalities and diagnostic investigations
Discuss the use of pharmacology in the care of the person experiencing orthopaedic dysfunction.
Theme 5: Orthopaedic complications
Critically examine the scope of practice of the nurse within the interdisciplinary team.
Theme 6: Pharmacologic treatment options to restore or maintain homeostasis
Theme 7: The interdisciplinary team and rehabilitation
Title
Principles of Orthopaedic Nursing
Speciality Classification
Provider Type
Education Provider
Price Details
ACN Members Price 2,196.00
ACN Members Price 2,196.00