This post has expired! It was posted more than 90 days ago.
<- Back
Professional Certificate of Dermoscopy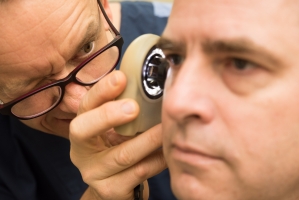 Speciality Classification
Medical Doctors
Time / Duration
Online (start anytime, learn at your own pace)
The Professional Certificate of Dermoscopy is the first course in the three-part HealthCert Certificate and Diploma program in Dermoscopy. The certificate is designed to meet the needs of medical practitioners who are interested in primary care dermoscopy and assumes no prior knowledge or specific training in the diagnosis and management of skin cancer in primary care. Participants will acquire a range of knowledge in the management of benign and malignant non-melanocytic lesions commonly seen in the practice, melanocytic nevi, melanoma, facial lesions and acral lesions. Recognised and developed by members of the International Dermoscopy Society, no other program brings together such a diverse and accomplished team of globally renowned dermatologists and dermoscopy experts from Italy, Austria, Greece, USA, Japan, and Australia.
This course is the first part of the three-part Professional Diploma of Dermoscopy. The education pathway is Professional Certificate of Dermoscopy, Advanced Certificate of Dermoscopy and Professional Diploma of Dermoscopy.
The Professional Certificate course will provide the participants with a range of knowledge including:
Three Point Checklist and The Elephant Method
The Chaos & Clues method
Benign non-melanocytic lesions
Malignant non-melanocytic lesions
Melanocytic nevi
Facial lesions
Acral lesions
Melanoma
Course participants will:
Utilise Interactive Atlas international dermoscopy program
Utilise YouDermoscopy application (app)
Participate in webinars with experts and professional colleagues
Observe professional clinic/patient interactions via video
Evaluate dermoscopy cases in an online discussion board
Receive unlimited and ongoing access to free alumni learning resources, video lectures, and discussion forums, as well as invite-only events and special offers after completion of the course
Inclusions
Certificate of completion
Title
Professional Certificate of Dermoscopy
Speciality Classification
Interest Areas / Topics Covered
Cancer, Dermatology, Medical Education, Skin cancer detection/mole scan/total skin check, Skin Cancer and the MBS, Pathology
Provider Type
Education Provider
Time / Duration
Online (start anytime, learn at your own pace)
CPD Points
RACGP: CPD Accredited Activity 40 Points | ACRRM: PDP units: 32 Educational activity, 16 Performance review + 16 MOPs points