<- Back
PROFESSIONAL CERTIFICATE OF SKIN CANCER MEDICINE (FACE-TO-FACE OR ONLINE)
COURSE OVERVIEW
Skin cancer is the most common dermatological condition seen in general practice – and it is not overly complex to manage if you have the right skill set. This certificate course has been specifically designed for time-poor general practitioners wishing to acquire the knowledge required to safely and confidently diagnose and treat commonly encountered skin lesions.
The course is delivered both face-to-face and online. The two-day face-to-face course combines interactive lectures, case discussions and surgical practical sessions on pork parts. The online course offers a flexible learning experience with video lectures and online case discussions with the presenters.
ENTRY REQUIREMENTS AND COURSE REQUISITES
This course is for general practitioners and the nurses and dermal therapists who work under their supervision. The course assumes no prior knowledge or training in the field.
COURSE CONTENTS
The course provides training in skin cancer medicine and teaches various techniques allowing GPs to treat more complex cases in the primary care setting. The program includes practical surgery sessions. Our team of surgical assistants will guide and support you as you practise the various surgical techniques.
The theory and practical sessions cover:
Skin anatomy and histology
Diagnosis with dermoscopy
Benign and malignant skin lesions
Melanoma management
Dermatopathology
Topical treatment options
Punch and shave biopsies
Elliptical excisions and suturing
Workflow and Medicare billing
Course participants will:
Observe experts performing Skin Cancer Medicine techniques on a large screen with close-up camera
Participate in discussion of patient cases, evaluate and make decisions
Receive a comprehensive course folder and research/readings in the field
Receive ongoing support post-course through webinars and case review
Optional clinical attachments are also available at dedicated skin cancer clinics
COURSE OUTLINE Saturday
Time
Session
Topic
8:30am - 9:00am
Registration
9:00am - 10:30am
Session 1
The foundations

Skin anatomy, histology, skin history and examination
Common benign skin lesions and cancer mimickers
Biopsy

10:30am - 11:00am
Morning Tea
11:00am - 12:30pm
Session 2

An approach to pigmented skin lesions

Where nevi come from and their natural history
Clinical alarms
3 point checklist for dermoscopy
Melanoma

12:30pm - 1:30pm
Lunch
1:30pm - 2:45pm
Session 3

Dermatopathology / Treatment

Topical treatment options
Dermatopathology

2:45pm - 3:15pm
Afternoon Tea
3:15pm - 4:45pm
Session 4

An approach to non-pigmented skin cancers

Actinic keratosis
Bowens disease
BCC
SCC/KA
Dysplastic Nevi and DNS
Clinical cases
Sunday
Time
Session
Topic
7 :45am - 8:00am
Arrival
8:00am - 10:00am
Session 5

Skin cancer business management

Skin cancer workflow and Medicare

10:00am - 10.30am
Morning Tea
10:30am - 11:30am
Session 6

Surgical theory

Principles of wound healing and dressings
Sutures and needles
Complications

11:30am - 12:30pm
Lunch
12:30pm - 2:00pm
Session 7

Surgery practical 1

Suturing - different types of knots
Simple interrupted and deep sutures
Vertical mattress

2:00pm - 2:30pm
Afternoon Tea
2:30pm - 4:00pm
Session 8

Surgery practical 2
MEET YOUR INSTRUCTORS
Your instructors are widely regarded as some of the world's foremost specialists in skin cancer medicine and business management, including: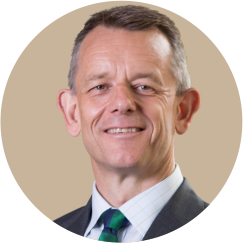 Prof David Wilkinson
MBChB MSc MD PhD DSc MRCP FRACGP FACRRM FAFPHM
Deputy Vice Chancellor, Macquarie University, Sydney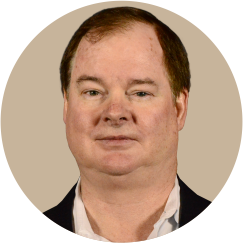 Dr Simon Clark
MBChB FRCPA Specialist
Honorary Lecturer in Pathology, The University of Queensland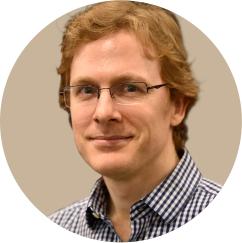 Dr Hamilton Ayres
BA, BSc, BMBS, FRACGP
Skin Cancer Doctor, National Skin Cancer Centres, Monash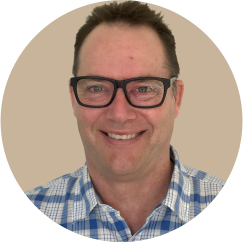 Dr Scott Arnold
Senior Lecturer (Skin Cancer), The University of Queensland, Australia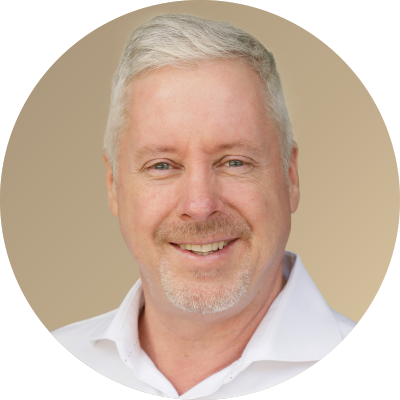 Mr Paul Elmslie
MBA
Founder and CEO of HealthCert International