<- Back
PROFESSIONAL CERTIFICATE OF SKIN CANCER SURGERY
COURSE OVERVIEW
Surgery is still considered the most effective and definitive skin cancer treatment. The Professional Certificate of Skin Cancer Surgery is ideal for acquiring and honing various surgical techniques. In a highly practical program, you will learn how to perform large elliptical excisions and different types of flaps and grafts which will allow you to manage more complex skin cancer cases in your practice.
ENTRY REQUIREMENTS AND COURSE REQUISITES
This course is for general practitioners only. There are no prerequisites for this course, however, HealthCert highly recommends that doctors should have some exposure to skin cancer surgery before enrolling in this course.
COURSE CONTENTS
The course provides advanced training in skin cancer surgery and teaches various techniques allowing GPs to treat more complex cases in the primary care setting. The program includes practical surgery sessions. Our team of surgical assistants will guide and support you as you practise the various surgical techniques.
The theory and practical sessions cover:
Surgical anatomy and skin lines
Local anaesthetic blocks
Large elliptical excisions
Advanced suturing techniques
Rotation flaps
Advancement flaps
Full-thickness grafts
Dog ear repairs
Wound care and various dressings
Course participants will:
Observe experts performing skin cancer surgery techniques on a large screen with close-up camera
Perform surgical techniques in a simulated environment and receive feedback
Participate in online discussion of patient cases, evaluate and make decisions
Receive a comprehensive course folder and research/readings in the field
Receive ongoing support post-course through webinars and case review
Optional clinical attachments are also available at dedicated skin cancer clinics
COURSE OUTLINE Saturday
Time
Session
Topic
8:00am - 8:30am
Registration
8:30am - 10:15am
Session 1
Theory, anatomy and principles of surgery
10:15am - 10:45am
Morning Tea
10:45am - 12:45pm
Session 2
Suturing and perfecting the ellipse plus local anaesthetic
Theory and practical
12:45pm - 1:45pm
Lunch
1:45pm - 3:15pm
Session 3
Skin grafting and principles of flaps
Theory and practical
3:15pm - 3:45pm
Afternoon Tea
3:45pm - 5:00pm
Session 4
Rhomboidal flaps, a tissue conserving flap
Theory and practical
Sunday
Time
Session
Topic
7:45am - 8:00am
Arrival
8:00am - 10:00am
Session 5
Pivotal flaps
Theory and practical
10:00am - 10.30am
Morning Tea
10:30am - 12:30pm
Session 6
Advancement flaps
Theory and practical
12:30pm - 1:30pm
Lunch
1:30pm - 2:45pm
Session 7
Wound care and managing complications
2:45pm - 3:00pm
Afternoon Tea
3:00pm - 4:00pm
Session 8
Introduction to MOHS surgery
Case studies / Conclusion
MEET YOUR INSTRUCTOR
This practical-based course is led by experienced skin cancer doctor and university lecturer who is joined by a team of surgical assistants.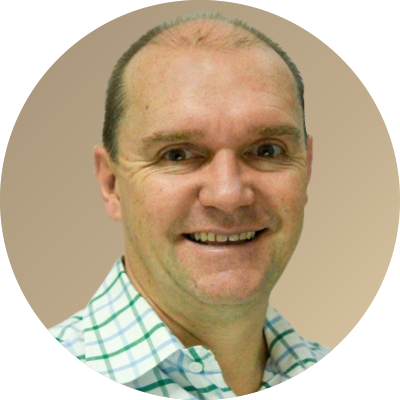 Dr Tony Dicker
MBBS PhD
Senior lecturer (Skin Cancer) & Course Coordinator MMed (Skin Cancer), The University of Queensland
Dr Tony Dicker has practised full-time Skin Cancer Medicine in Melbourne since 2004, and previously practised in Brisbane. He obtained his PhD from The University of Queensland in molecular biology of skin cancer with Professor Ian Frazer's group at Princess Alexandra Hospital. He then spent three years as a dermatology registrar at the Royal Brisbane and Princess Alexandra Hospitals.