<- Back
Protecting Normal Birth Physiology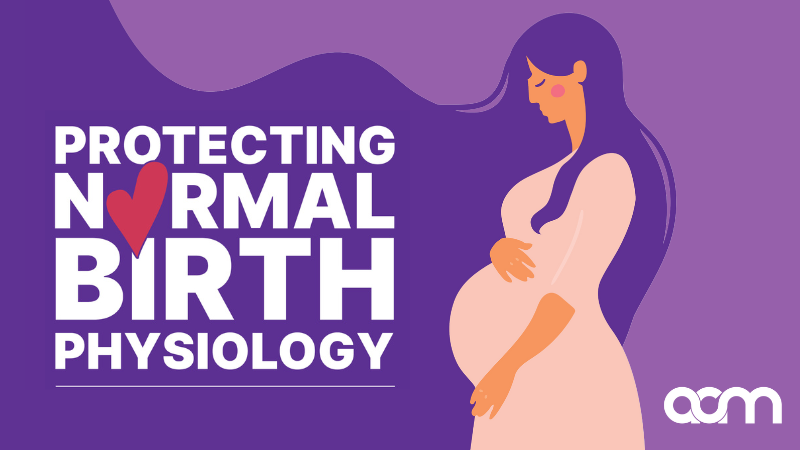 Speciality Classification
Midwifery
Location
125 Park Road Maryborough, VIC VIC 3465
Venue
Maryborough Golf Club
Provider
Australian College of Midwives (ACM)

The promotion of normal birth has been in discussion for many years and is still controversial and largely unresolved:
Does "normal birth matter?"
Does referring to "normal" birth exclude others?
Is a focus on "normal birth" dangerous??!
We are committed to continuing the discussion with a range of presenters who will offer their perspectives on the issue.
Please join us in Maryborough for a day of discussion, new research and unique perspectives.


Instructors / Speakers
Marina Weckend,
Midwife researcher based at Edith Cowan University in Western Australia
Seeing 'physiological plateaus' where others see 'failure to progress'? Then you are part of a resistance movement that protects healthy birthing!
Marina is a midwife researcher based at Edith Cowan University in Western Australia. Building on 13 years' experience in midwifery practice, education and research, including as an independent midwife and head of midwifery school, Marina is acutely aware of contemporary challenges faced by women and families, and by practising midwives. Having experienced her fair share of challenging working conditions and having witnessed too many instances of obstetric violence and human rights violations in childbirth, Marina is committed to improving maternity care services through advancing understandings of childbirth physiology. Marina recently completed her PhD and is currently pursing post-doctoral research focussing on natural fluctuations and pauses during labour as a counter-narrative to time-based intrapartum care approaches.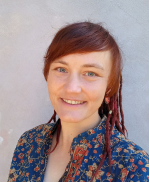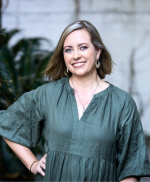 Alison Weatherstone,
Contemporary dual qualified Midwife
Alison is a contemporary dual qualified Midwife, completing a postgraduate diploma of Midwifery at Curtin University in Western Australia and Master of Primary Maternity Care at Griffith University. With lived experience across Western Australia, Victoria, Queensland and Kenya, Africa; Alison is drawn to rural and remote midwifery and has a keen interest in access to safe woman and family centred maternity care, midwifery leadership, breech birth anearld global maternal health.

An advocate of culturally safe and midwifery led continuity of carer close to home, Alison has played key roles in the implementation, review and sustainability of Midwifery Group Practices across Far North Queensland and dreams of creating a First Nations birth centre where she lives in Cairns. Alison draws on experience working in both private and public healthcare sectors, executive level leadership and governance and clinical research projects.

Alison recently visited Papua New Guinea as part of the PNG Midwifery leadership & buddy program and is newly appointed to the Chief Midwife role with the Australian College of Midwives. Alison is committed to hearing and supporting midwives needs across all stages of their career journey and finds opportunity in even the most challenging situations. Together we can be proud of, grow and promote Midwifery long into the future.
Karrie Long,
Chief Nursing and Midwifery Officer
Karrie is a visionary nursing leader with nearly 20 years' experience driving health delivery innovation to ensure safer and more effective patient care. As Chief Nursing and Midwifery Officer, she provides professional leadership, advice and direction to the sector, drawing on a unique set of skills acquired across all aspects and levels of nursing, including regional and metropolitan health settings and academia.
Karrie brings with her an expansive knowledge of Victoria's public health system gained through her previous roles as a clinician in intensive care and in education, digital health, research, and senior leadership, including the Director of Nursing Research and Interim Chief Nursing Officer at the Royal Melbourne Hospital. She has a Graduate Diploma in Advanced Clinical Nursing (Rural Critical Care) and a Master of Public Health.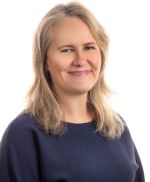 Title
Protecting Normal Birth Physiology
Speciality Classification
Interest Areas / Topics Covered
Maternal-child
Provider Type
Education Provider
Price Details
Member - $200.00 | Non-Member - $230.00 | Associate Member - $120.00 | Graduate Member - $120.00 | Student Member - $90.00
Location
125 Park Road Maryborough, VIC VIC 3465
Venue
Maryborough Golf Club
Member - $200.00 | Non-Member - $230.00 | Associate Member - $120.00 | Graduate Member - $120.00 | Student Member - $90.00