<- Back
This course is part of HealthcareLink Learning Portal.
Psychological Assessment and Approach to Treatment course for Allied Health
Speciality Classification
Allied Health
Time / Duration
30 minutes
Subject matter expert
e-Learning for Healthcare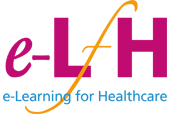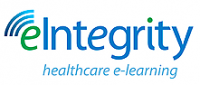 Endorsed By
Faculty of Pain Medicine RCA, British Pain Society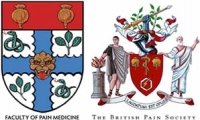 This session describes the assessment undertaken by a psychologist and the models and methods of treatment.
Learning Objectives
By the end of this session you will be able to:
Explain how psychological approaches to pain differ from biomedical approaches
Explain why psychological assessment covers a broad range of factors
Identify the key concepts of the most widely-used models underpinning psychological practice in pain
Identify the main components of the psychological assessment process
Explain why the psychological assessment process is very detailed
Describe the role of psychometric measures in supporting the clinical interview
Explain how a stepped model of care ensures an appropriate level of service
Recognize the effectiveness of psychological interventions for pain
It is normal for people in pain to become concerned, particularly when that pain persists longer than the expected time for the body to heal, i.e. when it becomes chronic. Opinions differ, but somewhere between 3-6 months, a range of biological, psychological and social factors can contribute to the person developing pain-related disability and distress.
Instructors / Speakers
Zoey Malpus,
Chartered Clinical Psychologist Pain Management, South Manchester Pain Centre, Wythenshawe Hospital, Manchester
Zoey is the lead clinician for the South Manchester Pain Centre pain management programme. She has worked in pain management rehabilitation for the last 10 years. Prior to that, her main interest was neurological rehabilitation.
She is particularly committed to the principles of self management and empowering people to regain a sense of control over their lives. She is also passionate about delivering training for non-psychologists so that everyone in the team feels confident dealing with distressed patients.
Zoey is the alternate psychology representative for the British Pain Society, Pain Management Programme Special Interest Group and is a content author for the e-PAIN project.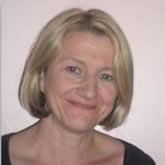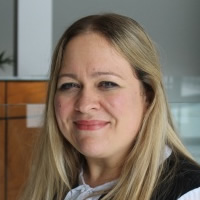 Kerry Matthews,
Pain Management Programme Service Lead, The Walton Centre, Liverpool
Kerry began working within the field of Clinical Psychology in 2001 as an Assistant Psychologist in the South West.
Kerry began working within the field of Clinical Psychology in 2001, starting as an Assistant Psychologist in the South West of England.
She moved from South Africa in 1998 to attend Exeter University and completed her Undergraduate Psychology Degree and then later her Postgraduate Doctorate in Clinical Psychology. Throughout her clinical training and subsequent job roles, she has specialised in physical health, predominantly Pain Management and Neuropsychology, and has developed a strong interest in supporting people to adjust to and cope with long-term health conditions (such as chronic pain) and the associated psychological distress.
Kerry currently works as the Pain Management Programme Service Lead at The Walton Centre in Liverpool, having developed specialist expertise in psychological assessment and interventions for chronic pain.
Kerry is a content author on the e-PAIN project.
Title
Psychological Assessment and Approach to Treatment course for Allied Health
Speciality Classification
Interest Areas / Topics Covered
Chronic Conditions and Disease Management, Pain management, Pain Management and Palliative Care
Provider Type
Education Provider
Time / Duration
30 minutes
Access Duration (in months)
12
Programs this course belongs to
Modules this course belongs to