This post has expired! It was posted more than 90 days ago.
<- Back
Radiography Course: Medical Imaging
Speciality Classification
Allied Health
Subject matter expert
Healthcare e-Learning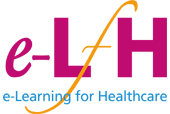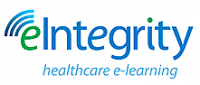 Our radiology clinical imaging course equips you with the skills to interpret radiological images correctly.
It is relevant to radiographers, ultrasonographers and other healthcare professionals across the world.
High-Quality Online Radiography Course
You can use the sessions to develop your skills in radiography, CT, MRI and ultrasound.
There are also sessions on patient care, consent, clinical governance and professional development.
The sessions are highly interactive, with images, video clips, animations and self-assessment questions to help embed learning and understanding.
Test your interpretation skills using real clinical data in our medical imaging online course
You can view medical images from real cases and test your interpretation skills.
This helps you to better understand the wide-ranging and complex appearances of both normal radiology images and those showing pathology.
Course Content

The radiography medical imaging course is an extensive programme with sessions clustered into discrete modules, which are arranged by subject area. Each training session takes around 30 minutes to complete.
Diagnostic clinical imaging of adults and paediatrics are covered in detail.
There are over 45 modules covering everything anatomy and plain film x-rays, through cross-sectional imaging (with many modules on MRI) and multiple modules on Ultrasound.
Forensic radiography, neuroradiology, cardiac and molecular imaging and dental imaging are also covering in detail.
Pathology and quality improvement modules are included alongside a number of quizzes and questions to test your understanding.
Below, you can complete some sample elearning sessions for free. See how the elearning works and how the interactive features enhance knowledge and understanding. Click the play button to view each session.
Clinical Imaging - General Introduction: elearning Project
This session highlights the importance of principles of safe practice within clinical imaging and provides a general overview of the programme.
Clinical Imaging of the Adult Skeleton General Anatomy and Biomechanics
This session describes bone structure and its radiographic appearance, the classification of bones and joints, the function of ligaments and tendons, basic principles of skeletal biomechanics, and how these relate to clinical imaging.
Clinical Imaging of the Adult Skeleton Facial Bones: Session 1
This session looks at injuries related to the facial bones. It focuses on identifying anatomy demonstrated on both diagrams and X-rays, and it offers examples of radiographic technique. Mechanisms of injury are discussed to develop a knowledge base in clinical presentations.
Clinical Imaging – Cross-sectional Imaging: Role of CT and MRI in Neurological Emergencies
This session looks at common neurological emergencies, why and how they are imaged.

Clinical Imaging – Breast Imaging: Benign Masses
This session looks at benign lesions of the breast. It examines some of the clinical aspects and then focuses on the imaging characteristics of each lesion.
Clinical Imaging – Magnetic Resonance Imaging: Knee (Session 1)
This session looks at the anatomy of the knee, which is illustrated using diagrams, magnetic resonance images and some arthroscopic images. Mechanisms of injury are discussed along with techniques for magnetic resonance imaging of the knee.
-----
eIntegrity programmes are developed by NHS Health Education England's e-Learning for Healthcare programme (HEE e-LfH).
The programmes are high quality self-directed learning programmes. They are designed to support training and CPD and are excellent resources alongside other traditional teaching methodologies. They have been developed by the UK NHS for use in the NHS. However, many of the programmes have international relevance, particularly the specialty training programmes which are often mapped to UK specialty training curricula.
------
Title
Radiography Course: Medical Imaging
Speciality Classification
Interest Areas / Topics Covered
Medical Imaging
Provider Type
Education Provider