<- Back
Representation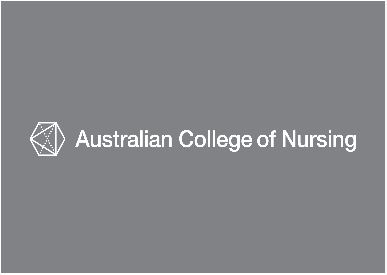 Speciality Classification
Nurses
Provider
Australian College of Nursing (ACN)

Through its representation locally, nationally and internationally, ACN seeks to provide a professional nursing perspective to influence policy and to enhance its profile as an organisation of political substance. The active role of Fellows and Members in decision-making around health policy contributes to ACN's profile as the pre-eminent and national leader of the nursing profession, representing nurses and communicating the views of the nursing profession. Professional representation is pivotal to the communication of ACN policy positions to government and other stakeholders in the health arena in Australia, whilst also providing an avenue for influencing the course of health policies and ensuring that the voice of the nursing profession is heard.

In order to ensure our Fellows and Members are supported in their representation undertaking, the ACN Representation module will step you through the roles and responsibilities as an ACN representative, link you to ACN's current policy documents and will outline how ACN will support you.

Representation roles are undertaken on a voluntary basis unless otherwise advised by ACN. Completion of this module is compulsory for those who are interested in representing ACN.
Content Type: Elearning module
Speciality Classification
Provider Type
Education Provider
Price Details
ACN Member Price: $0.00