<- Back
Reproductive and Sexual Health Professional Development for Nurses and Midwives (Online)
Speciality Classification
Nurses and Midwives
Provider
Family Planning NSW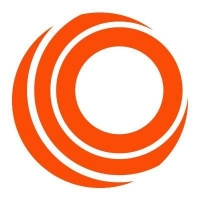 To address the social distancing requirements of COVID-19 for course participants and staff, this course will not be delivered via face to face. This course has been adapted for online learning.
Don't panic during this time and look for opportunities to gain professional development whilst self-isolating. Family Planning NSW is continuing to provide first class courses online to assist in continuing your educational growth in Reproductive and Sexual Health.
The four-part series of webcasts has been designed for nurses and midwives. Each session offers a deep focus on a single topic of clinical interest. The webcasts allow you to learn the latest on reproductive and sexual health at a time that suits you.
This year's topics include:
Part 1 | Intrauterine devices - Kyleena
Part 2 | Emergency contraception
Part 3 | Clinical management of medical abortion for nurses
Part 4 | Domestic and family violence during COVID 19
Who should attend?
Nurses, midwives and health professionals
Course structure
Online webcast
Four part series pre-recorded and resources to download.
Eligibility / Prerequisite
Current registration with the Nursing and Midwifery Board of Australia or AHPRA registration.
Assessment
N/A
Course cost
$290 Includes four part series with course resources
or
$80 per series part including course resources
Title
Reproductive and Sexual Health Professional Development for Nurses and Midwives (Online)
Speciality Classification
Provider Type
Education Provider
Price Details
Includes four part series with course resources or $80 per series part including course resources
Includes four part series with course resources or $80 per series part including course resources