<- Back
RESP - High Risk Emergencies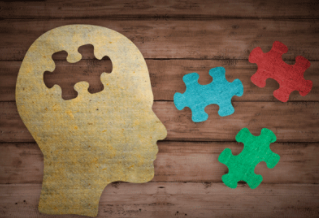 Speciality Classification
General Practice ( GP ) / Family Medicine
Duration
Average of 2 hours / week (for 8 weeks)
This course has been accredited by the RACGP for 40 CPD Accredited Points : Activity number 207929 and ACRRM for 8 Educational Activity and 8 Performance review PDP Units + 8 MOPS Points : Activity number 20477
The RESP-High Risk Emergency Program has been developed to provide CPD in the recognition, workup and management of emergency presentations associated with the risk for serious / life threatening illness. The course explores "red flags" associated with a specific presentation that indicate an increased risk for serious disease and identifies the workup and emergency management of these patients. The program aims to increase confidence in identifying and treating adults where serious disease is a major consideration.
Course Outline:
The course is divided into 8 modules that cover the following topics :
Critical Thinking in High Risk Emergencies
Acute Chest Pain
Acute Headache
Fever/Sepsis
Acute Abdominal Pain
Severe Dyspnoea
Syncope/Collapse
Severe Agitation.
The course is delivered using a series of case based video podcasts, interactive case simulations and clinical management summaries. Completion of a graded quiz enables the learner to assess their understanding and mastery of an individual topic. Written summaries and selected readings allow learners to review and explore a topic in greater detail.
Single page "Clinical Management Summaries" have been specifically developed for the course as a means of assisting clinicians to apply the algorithms for diagnosis and management discussed in the course into their clinical practice.
The course is designed to be completed over approximately 8 weeks with an average of 2 hours / week but can be easily completed in a shorter or longer time frame according to the individual learner's schedule. Enrolment is for a period of 24 months.
Information about the Course
Designed for GPs, Rural Practitioners, ED Registrars, Training MOs and Medical staff working in Emergency Medical settings
CME hours: Certified for 16 hours of continuing medical education
CPD accreditation: RACGP : 40 CPD Accredited Points (Category One activity), ACRRM : 8 Educational Activity and 8 Performance review PDP Units + 8 MOPS Points
Duration of enrolment: 24 months (commences from the date of course enrolment)
CPD Certificate is provided with successful completion of the course
Course Accreditation
ACRRM
Course Code: 20477
Points Allocation: 8 Educational Activity, 8 Performance review PDP Units + 8 MOPS Points.
RACGP
Course Code: 207929
Points Allocation: 40 CPD Accredited Points (Previously termed Category 1 points)
Course Enrolment
Course Fee : Aus $250.00 (Aus) + $25.00 (GST) = $275.00
Duration of enrolment is 24 months from date of payment
Title
RESP - High Risk Emergencies
Speciality Classification
Interest Areas / Topics Covered
Emergency Care (Trauma |Retrieval), Emergency
Provider Type
Non Profit Organisation
Duration
Average of 2 hours / week (for 8 weeks)
Price Details
Aus $250.00 (Aus) + $25.00 (GST) = $275.00
Aus $250.00 (Aus) + $25.00 (GST) = $275.00