<- Back
Safe medication administration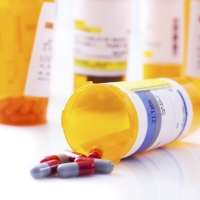 Speciality Classification
Nurses and Midwives

Note: This course will be delivered remotely using Zoom.
This two-day workshop outlines practitioner responsibilities and documentation requirements for safe medication administration that reflects the Medication Safety National Standards. This includes providing guidance for obtaining a best possible medication history (BPMH) and understanding medication reconciliation as a multidisciplinary process. Topics include pharmacodynamics, pharmacokinetics, medication calculations and parenteral administration.
You will have an opportunity to apply your medication administration knowledge and skills under simulation that reflects current industry procedures and guidelines.
This course is designed for all nurses and midwives, it will support the new practitioner and update the experienced one.
This course is suitable for registered nurses, enrolled nurses and midwives.
Member $400, Non-Member $550, Job Rep $380
Date Venue Sessions
Wed, 02 Jun 2021 Zoom Meeting
Start Date: 02/06/2021 09:30:00 am
End Date: 02/06/2021 16:30:00 pm
Venue: Zoom Meeting
Presenter: Leanne Boase
Start Date: 09/06/2021 09:30:00 am
End Date: 09/06/2021 16:30:00 pm
Venue: Zoom Meeting
Presenter: Leanne Boase
Title
Safe medication administration
Speciality Classification
Provider Type
Education Provider
Price Details
Member $400, Non-Member $550, Job Rep $380
Member $400, Non-Member $550, Job Rep $380