This post has expired! It was posted more than 90 days ago.
<- Back
Sepsis and septic shock: current approaches to management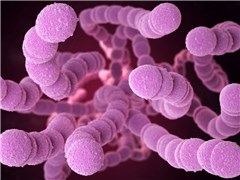 Speciality Classification
Nurses and Midwives
Provider
Nursing CPD Institute (NCI)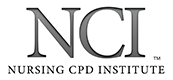 Course Content
Sepsis is a common medical emergency with a high risk of mortality. This article will examine the management of sepsis in adult patients. It will focus on several key interventions: early identification of sepsis, treatment priorities, the most effective first-line pharmacological approach, and the short-term mortality following sepsis.
Prompt recognition and management can dramatically improve survival in patients with sepsis, as well as reduce the short-term mortality.
Learning Outcomes
In this session you will:
Differentiate between the formal definitions of sepsis
Recognize the priority treatment of sepsis
Identify the priorities of the RR teams
Understand the impact of sepsis on the health system
Presenter Lilliana Levada, Nurse Education Consultant
Lilliana Levada is an experienced clinician with over 35 years of clinical experience in perioperative nursing (instrument, circulatory, anaesthetic, PACU, educator, consultant and manager nursing roles), intensive care nursing, patient flow management, after-hours hospital management and patient safety management.
Lilliana is passionate about nursing research and patient safety and uses this to translate science into practice. In the past, this has led her to become a lead reviewer for ACORN Standards and engage in providing consultancy for healthcare management.
She firmly believes that continuous improvements in nursing practice are paramount, and loves when nurses cause 'revolution' and evolution in healthcare practice.
She is also involved in medical missions donating her time and expertise to those causes.
Title
Sepsis and septic shock: current approaches to management
Speciality Classification
Provider Type
Education Provider
Price Details
COST Depends on Membership level
COST Depends on Membership level