<- Back
Sleep and how it affects our lives!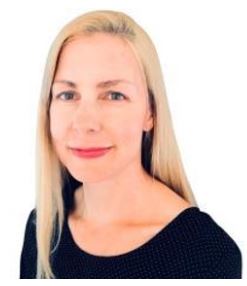 Speciality Classification
Nurses
Provider
Australian College of Nursing (ACN)

To access this course:
This session is designed to spend time exploring the common sleep issues that shift workers experience. It will also attempt to answer the questions of whether these issues differ according to gender and age. The speaker will explore the following areas:
1. Explore a health issue that can affect us all
2. To provide some simple tips to improve sleep
3. Explore healthy ageing
Presented by:

Dr Kelly Dale
PhD, MSc (Distinction), BPhEd, BSc
Kelly's research has focused on nutrition, sleep and exercise interventions in the management and prevention of chronic health conditions including Type 2 Diabetes, Heart Disease and Obesity. More recently, her research has focused on fatigue management and wellbeing in workplaces. She has partnered with a number of organisations to conduct industry-based research to develop evidence based practices in New Zealand. Kelly also works for the Sleep Well Clinic as their research manager, her current research interests centre around heart-rate variability, chronophysiology, sleep and light therapy. She is also interested in long-term use of wearable bio monitors to collect sleep data over much longer periods than single nights. On a day-to-day basis, Kelly translates scientific evidence into best practice and works with a number of organisations as their fatigue management, nutrition, and wellbeing service provider. She also conducts individual and family consults to support healthy sleep, nutrition, and exercise behaviour change. Kelly also regularly presents at conferences, workshops, and workplace seminars.
Title
Sleep and how it affects our lives!
Speciality Classification
Provider Type
Education Provider