<- Back
This course is part of HealthcareLink Learning Portal.
Specialist Referral for Dental Practice
Speciality Classification
Oral Health
Subject matter expert
eLearning for Healthcare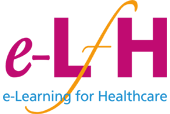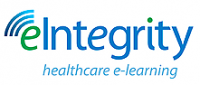 Endorsed By
Faculty of Dental Surgery,elfh,NHS
This session will guide you in decision making for referral of patients with periodontal diseases. The emphasis will be on who to refer, when to refer and where to refer to.
Learning Objectives
By the end of this session you will be able to:
Decide which patients with periodontal diseases should be offered referral
Identify when is the appropriate time for referral
List the different referral options for patients
Identify the principal sources of guidance on referral
The majority of patients with periodontal diseases can be treated in general dental practice. However, there is a significant proportion of people for whom referral for specialist care should be considered.
Entry Requirements / Prerequisites
Before commencing this session you should:
Have completed e-Den session in Module 4 Periodontal Disease and Management/Periodontal Diagnosis and Determination of Prognosis/Periodontal Assessment (141-0168)
Instructors / Speakers
Ian Needleman,
Professor of Restorative Dentistry and Evidence-Based Healthcare in the Unit of Periodontology
Ian Needleman is Professor of Restorative Dentistry and Evidence-Based Healthcare in the Unit of Periodontology at UCL Eastman Dental Institute.
He is also Director of the International Centre for Evidence-Based Oral Health and he maintains a specialist periodontal practice two days per week. His clinical and evidence-based research has been awarded prizes by the International Association for Dental Research, German Cochrane Centre, European Federation of Periodontology and the Royal Society of Medicine.
Ian is also an editor and lead on Periodontology with the Cochrane Oral Health Group and has worked with NICE and the UK Department of Health on national guidelines and initiatives. He has provided training in evidence-based healthcare for a number of groups in industry and healthcare including the European Federation of Periodontology, American Academy of Periodontology, Swiss Dental Association and Spanish Society of Periodontology. His clinical research programmes focus on patient reported outcomes and the relationship between oral health and hospital acquired infections.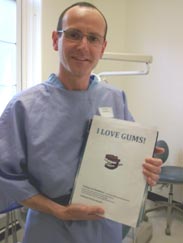 Title
Specialist Referral for Dental Practice
Speciality Classification
Interest Areas / Topics Covered
Dental, -- DENTAL --
Access Duration (in months)
12
Programs this course belongs to
Modules this course belongs to