<- Back
Surviving Sepsis - management of critically ill adults with COVID19?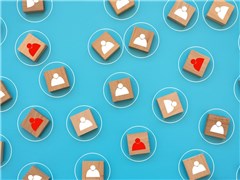 Speciality Classification
Nurses and Midwives
Provider
Nursing CPD Institute (NCI)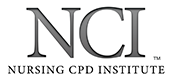 Course Content
This article explores "the novel severe acute respiratory syndrome coronavirus 2 (SARS-CoV-2) is the cause of a rapidly spreading illness, Coronavirus Disease 2019 (COVID-19), affecting thousands of people around the world. Urgent guidance for clinicians caring for the sickest of these remains a priority."
The Surviving Sepsis Campaign COVID-19 panel issued 54 statements, of which 4 are best practice statements, 9 are strong recommendations, and 35 are weak recommendations. No recommendation was provided for 6 questions. The topics were: (1) infection control, (2) laboratory diagnosis and specimens, (3) hemodynamic support, (4) ventilatory support, and (5) COVID-19 therapy.
We note that there is ever-changing advice based on the geographical situation clinicians find themselves in and the access to equipment in those various settings.
Learning Outcomes
In this session you will:
Explore the questions relating to supportive care of patients with COVID-19
Understand the rationale for statements for urgent guidance issued by Surviving Sepsis Campaign COVID-19 panel
Discuss the rationale for best practice statements
Consider the issues of infection control, hemodynamic support, ventilatory support, and therapy of COVID-19 patients
Presenter Lilliana Levada, Nurse Education Consultant
Lilliana Levada is an experienced clinician with over 35 years of clinical experience in perioperative nursing (instrument, circulatory, anaesthetic, PACU, educator, consultant and manager nursing roles), intensive care nursing, patient flow management, after-hours hospital management and patient safety management.
Lilliana is passionate about nursing research and patient safety and uses this to translate science into practice. In the past, this has led her to become a lead reviewer for ACORN Standards and engage in providing consultancy for healthcare management.
She firmly believes that continuous improvements in nursing practice are paramount, and loves when nurses cause 'revolution' and evolution in healthcare practice.
She is also involved in medical missions donating her time and expertise to those causes.
Title
Surviving Sepsis - management of critically ill adults with COVID19?
Speciality Classification
Provider Type
Education Provider
Price Details
OST Depends on Membership level
OST Depends on Membership level