This post has expired! It was posted more than 90 days ago.
<- Back
The Hijacked Brain: Epigenetics and Neuroscience-Based Interventions to Help Your Clients Recover From Addictions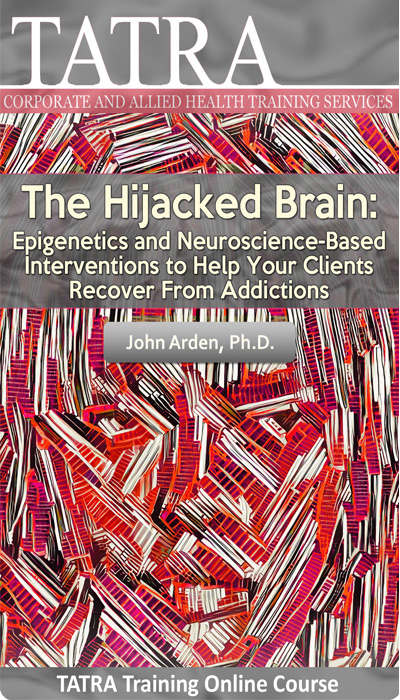 Speciality Classification
Social Workers
If you think you do not work with addictions, think again. We no longer think of addictions in traditional, one-dimensional terms, and the meaning of addictions has expanded from substance misuse into much broader behaviours, such as Netflix binge watching, digital addiction, computer game dependency, compulsive eating or excessive shopping to sooth the mood. We all seek out pleasure and avoid discomfort. However, for some people these basic tendencies can warp into an addiction.
The rapid advances in digital technology have radically transformed how we learn, work, and relate to each other. The impact of the dependency on various addictions–reduced capacities of attention, concentration, empathy, and self-reflection–has become a pressing mental health concern that practitioners are noticing and beginning to address in psychotherapy sessions.
Join Dr John Arden, an internationally known author and epigenetics and neuroscience teacher, and see how recent developments in neuroscience and psychology can expand addiction treatment. It begins by explaining how addiction hijacks the pleasure and motivational systems in the brain. When addictions do develop, what was once experienced as pleasure degrades into displeasure and motivation to engage in the world degrades into dysphoria and apathy. Meanwhile addictions cause and are caused by anxiety and depression.
By understanding the neuroscience aspects underlying addictions, therapists can more effectively help clients revitalize their bodies and brains to overcome addictions and dependencies on behaviours such as constant phone checking, looking at the emails all the time, other digital dependencies or substance misuse.
In the past, seminars on psychotherapy generally stayed clear of addressing addictions, while addiction seminars deferred to mental health providers for insights into people with mental health disorders. Integrated psychotherapy goes well beyond the one-dimensional conceptual frames of "dual diagnosis" and "co-occurring disorders."
This online course reveals the common denominators of approaches such as bio-psycho-social intervention, Motivational Interviewing, Relapse Prevention, and behavioural re-activation. It will also describe the international movement that originated in Iceland and has now been adopted by 21 countries. This new approach has expanded the bio-psycho-social interventions of the past and is increasingly looked upon as a model to adopt cross-culturally.
Inclusions
Certificate of completion
Instructors / Speakers
John Arden,
Psychologist,
PhD, ABPP
John Arden, PhD, ABPP, is a psychologist specializing in neuropsychology. He is widely known as an entertaining speaker and is talented at integrating diverse fields. Author of 15 books, including Brain2Brain, The Brain Bible, Rewire Your Brain, Brain-Based Therapy with Adults and Brain-Based Therapy with Children and Adolescents. His new book is entitled Mind-Brain-Gene: Toward the Integration of Psychotherapy.
He presents workshops on brain-based therapy internationally and in the United States. Dr Arden has written books on anxiety (The Brain-Based Anxiety Workbook), OCD (The Brain-Based OCD Workbook) and PTSD (Conquering Post-Traumatic Stress Disorder, with Dr. Victoria Beckner) as well Improving Your Memory for Dummies; Consciousness, Dreams, and Self: A Transdisciplinary Approach (winner of the Choice 1997 Outstanding Academic Book Award); and Science, Theology, and Consciousness. Dr Arden's study of neuropsychology has inspired him to integrate neuroscience and psychotherapy, synthesizing the biological and psychological aspects into a new vision for psychotherapy: Mind-Brain-Gene: Toward the Integration of Psychotherapy.
His work incorporates what is currently known about the brain and its capacities, including neuroplasticity and neurogenesis, with psychotherapy research, mindfulness, nutritional neuroscience and social intelligence. He has presented in all US States and in 30 countries around the world.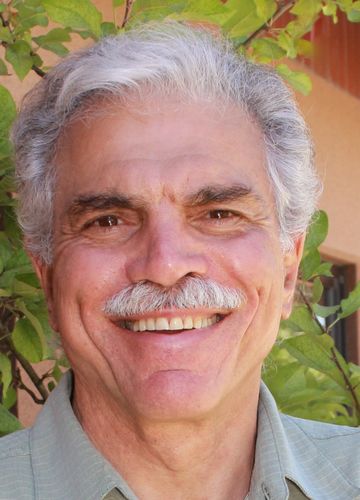 Title
The Hijacked Brain: Epigenetics and Neuroscience-Based Interventions to Help Your Clients Recover From Addictions
Speciality Classification
Interest Areas / Topics Covered
Addiction Medicine, Mental Health, Psychiatric or mental health
Provider Type
Education Provider