<- Back
The recognition of pain for direct care workers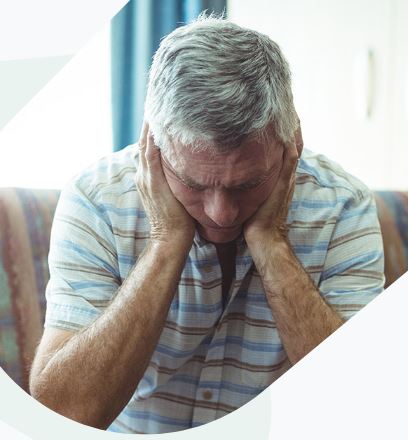 Speciality Classification
Nurses
Provider
Dementia Training Australia (DTA)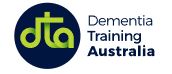 This module provides an overview of pain and how to recognise pain in people with dementia who can't tell us that they are in pain.
Suitable for people working in:
Residential Care, Primary Care, Community Care, Mixed, Respite Care, Palliative Care

This module is part of the course:
Pain for direct care workers
The recognition of pain for direct care workers
This module is part of the course, Recognising and acting on pain in people living with dementia for direct care workers. Enrol in this module or complete the full course.
This module will discuss how common pain is in older people, and in residential care. You will learn how pain works in the body and the impact of pain on the person.
You will learn how to look, listen and investigate pain in people living with dementia.
Learning Outcomes
On completion of this module you should be able to:
Describe the mechanism of pain
Describe the issues relating to recognising pain in people living with dementia who are unable to verbalise their discomfort or pain
Describe what would lead you to think that a person with dementia might be in pain
Continuing Professional Development
A completion certificate for CPD credit is awarded upon completion of this module.
Online Courses contain modules that have been grouped together based on their topic area. Each module within a course must be completed and in the defined order.

Online Modules can be completed individually and in any order. You may choose to complete any module, based on your areas of interest.

Prerequisites
Some modules may have prerequisites. If a module has a prerequisite you'll need to complete that first to ensure you have the essential prior knowledge required. Modules with a prerequisite will be clearly marked.

A Certificate of completion is awarded on successful completion of a DTA course or module. You may use this certificate toward your Continuing Professional Development (CPD). Access your Certificates in your Dashboard.

Learner Dashboard
Once you have logged into the DTA website, you can access your learner Dashboard by clicking the green "My Dashboard" button in the top right corner of the website. Available 24/7, your Dashboard provides access to:
View your courses enrolments
Begin or continue a course
View courses you have completed
Apply for an extension
View Training Programs you are involved in
Download Certificates of Completion
Manage your personal details
Start now or later
Click 'Start Now' to begin any course or module right away. Not quite ready? Choose 'Start Later' to schedule a course or module to begin any date in the coming weeks. We'll send you an email reminder when it's time to begin.
Title
The recognition of pain for direct care workers
Speciality Classification
Interest Areas / Topics Covered
Dementia care
Provider Type
Education Provider