<- Back
The recognition of pain for direct care workers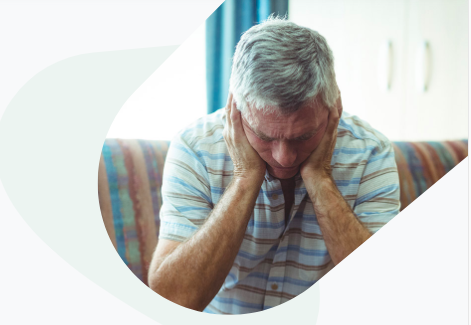 Speciality Classification
Nurses and Midwives
This module provides an overview of pain and how to recognise pain in people with dementia who can't tell us that they are in pain.
Suitable for people working in:
Residential Care , Primary Care , Community Care , Mixed , Respite Care , Palliative Care
This module is part of the course:
Pain for direct care workers
This module will discuss how common pain is in older people, and in residential care. You will learn how pain works in the body and the impact of pain on the person.
You will learn how to look, listen and investigate pain in people living with dementia.
---
Learning Outcomes
On completion of this module you should be able to:
Describe the mechanism of pain
Describe the issues relating to recognising pain in people living with dementia who are unable to verbalise their discomfort or pain
Describe what would lead you to think that a person with dementia might be in pain
Continuing Professional Education
A completion certificate for CPD credit is awarded upon completion of this module.
Title
The recognition of pain for direct care workers
Speciality Classification
Interest Areas / Topics Covered
Agedcare, Community and Primary Health Care, Palliative care, Pain Management and Palliative Care