<- Back
This course is part of HealthcareLink Learning Portal.
Unexplained Injuries: Managing Concerns Around Physical Abuse course for GPs
Speciality Classification
General Practice ( GP ) / Family Medicine
Subject matter expert
eLearning for Healthcare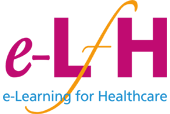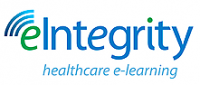 Dealing with children who have received unexplained injuries can be challenging.
The common public perception of non-accidental injury is that of a child with a black eye, belt mark, slap mark or, in the worst cases, children like Victoria Climbié and Peter Connelly.
In reality, however, non-accidental injuries are rarely so obvious and medical practitioners may need to seek assistance from other professionals to determine the exact cause of injury.
Learning objectives
By the end of this session you will be able to:
supervise the child protection work of junior colleagues or trainees
access and appraise relevant information on the child and family from other sources, including children's social care
describe what actions to take when there appears to be an insufficient response from other organisations or agencies
access and appraise published evidence to support your decision making in cases of physical abuse
present your concerns verbally and in writing in different multiagency settings
Entry Requirements / Prerequisites
Before commencing this session you should:
have completed equivalent uniagency or multiagency training at Level 2
have completed the eLfH Safeguarding Children Level 3 introductory session
be working with children, young people and their parents or carers and be contributing to assessing, planning, intervening and evaluating the needs of a child or young person and parenting capacity, where there are safeguarding or child protection concerns
Title
Unexplained Injuries: Managing Concerns Around Physical Abuse course for GPs
Speciality Classification
Interest Areas / Topics Covered
Children and young peoples health
Provider Type
Education Provider
Access Duration (in months)
12
Modules this course belongs to