<- Back
Unplanned Pregnancy
Speciality Classification
Nurses and Midwives
Provider
Family Planning Victoria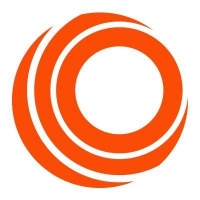 Course Date
Tue 14 Sep – Wed 15 Sep 2021

eLearning
Online and virtual classroom
Open now
Course overview
This 2-day course is delivered by nurse educators with expertise in providing unplanned pregnancy care. This course provides up-to-date, evidence-based information on the topic of unplanned pregnancy, pregnancy choices and abortion care. It explores the broader knowledge needed when working in this field and covers the specific practical application of learning required to facilitate medical abortion care in a clinical environment.
Course Content
Legislation
Consultation skills
Pregnancy testing
Supporting client's decision making
Pregnancy choices – continuation, adoption and abortion
Focus on medical termination of pregnancy
Focus on surgical termination of pregnancy
Medical abortion follow up care in the clinic environment
Introduction to contraception
Introduction to sexually transmissible infections
Application of clinical skills
The Course
The course will be delivered using a mixture of online learning (Day 1) and virtual classroom sessions (Day 2). Content from the online learning (Day 1) will be accessible during and after the course dates. During the course, a virtual classroom schedule will enable you to join our presenters in interactive sessions online. The virtual classroom sessions (Day 2) must be attended at the scheduled times and cannot be watched at a later date.
Entry requirements / Eligibility
Access to an electronic device such as a computer or tablet and access to the internet.
Registered nurses (Division 1) registered midwives (Division 1) and enrolled nurses (Division 2) are eligible to complete the course.
Evidence of current national registration through Australian Health Practitioner Regulation Agency (AHPRA) will be required as part of registration.
Training may be considered for other health care professionals. This includes Aboriginal and Torres straight Islander health practitioners.
Previous experience in reproductive and sexual health is an advantage but not a requirement.
Who would benefit from this course?
Registered nurses (division 1) and registered midwives (division 1) wanting to work in the area of abortion care provision or wanting to increase their ability to support doctors offering abortion care services in their workplace.
Outcome
Family Planning Victoria's Statement of Attendance Unplanned Pregnancy
Total Continuing Professional Development (CPD) hours: 14
Cost
$400 (GST does not apply)
Title
Unplanned Pregnancy
Speciality Classification
Provider Type
Education Provider