<- Back
Urology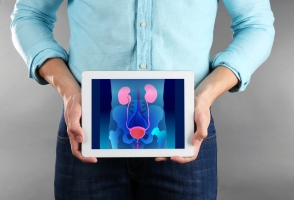 Speciality Classification
Nurses and Midwives
Location
Melbourne VIC 3004

Upskill in urethral and suprapubic catheterisation management, including indications and contraindications, bladder scanning and troubleshooting complications.
The education will include, but not be limited to:
A review of the anatomy and physiology of the urinary system
Complications, trouble shooting, indications, risks, contraindications
Female, male urethral catheterisation, supra-pubic catheterisation
Bladder scanning
Catheterisation equipment review – catheters, drain bags, fixation devices, irrigation etc
It will include practical experience in the ANMF Education Simulation Centre.
This course is suitable for registered nurses, enrolled nurses and midwives.
Please note: This course is currently scheduled to be delivered face to face at ANMF Victorian Branch, 535 Elizabeth Street, Melbourne. Face to face delivery is subject to change dependent on the COVID-safe conditions and restrictions in place on the course delivery date.
Member $200, Non-member $280, Job Rep $190
Date Venue Sessions
Fri, 04 Jun 2021 ANMF Melbourne
Start Date: 04/06/2021 09:30:00 am
End Date: 04/06/2021 16:30:00 pm
Venue: ANMF Melbourne
Presenter: Kate Potter
Speciality Classification
Provider Type
Education Provider
Price Details
Member $200, Non-member $280, Job Rep $190
Location
Melbourne VIC 3004
Member $200, Non-member $280, Job Rep $190