<- Back
Viral Hepatitis Prevention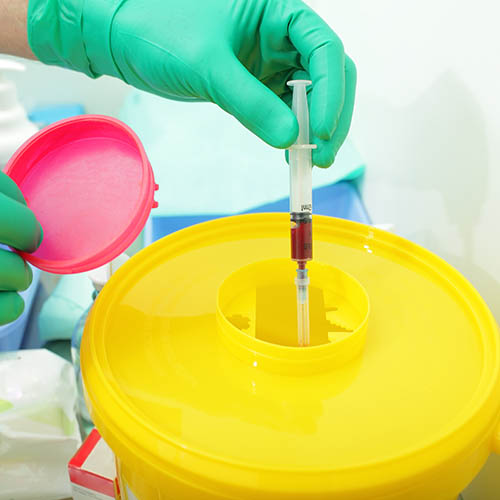 Speciality Classification
Nurses and Midwives
There are two aspects of prevention that we cover in this module.
The first is how you as a nurse and/or midwife can ensure your personal safety when caring for people who may have a blood-borne virus.

The second is what to advise other people at risk of contracting hepatitis, the measures they can take to avoid the virus or to ensure that they are not spreading the virus to family and friends. This refers primarily to safe drug injecting and sexual practices. Other than mother to baby transmission (which is dealt with in detail in another ANMF module), these are the two main transmission routes for viral hepatitis
On completion of this module, you should be able to:
Describe the functions of the liver
Describe the various types of hepatitis and their transmission routes
Identify people 'at risk' of contracting viral hepatitis
Identify myths that surround hepatitis transmission
Adopt standard procedures in a health environment without offending the client
Adopt safe procedures if there is a blood spill
Identify the risks of needle stick / sharp injuries and adopt procedures to take if an injury occurs
Reference organisation blood-borne virus protection procedures
Provide advice to clients on safe drug injecting practices
Provide advice to clients on safe sex practices
Provide advice to clients on safe household practices to prevent hepatitis transmission
Explain the role of Needle and Syringe Programs (NSPs) in Australia
Determine prevention strategies best suited to meet client requirements
Please note: The contents of this module will no longer be accessible once completed.
Title
Viral Hepatitis Prevention
Speciality Classification
Interest Areas / Topics Covered
Infectious disease, Preventive healthcare | medicine
Provider Type
Education Provider
Price Details
Need to be logged in to purchase module
Need to be logged in to purchase module