This post has expired! It was posted more than 90 days ago.
<- Back
Vulvovaginal Health
Speciality Classification
Medical Doctors
Location
Box Hill VIC 3128
Provider
Family Planning Victoria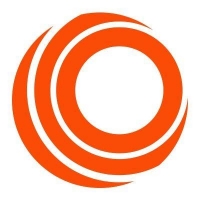 Study online at your own pace through interactive eLearning modules developed by experts in reproductive and sexual health clinical practice and education.
Course Overview
This 5 hour fully online learning course provides education and interactive case-based learning for doctors, nurses and midwives in vulval anatomy and common and important vulvovaginal health conditions. Education is provided by experienced clinicians. Online learning includes videos, imagery, case studies, clinical practice questions and quizzes.
Participating in this course will enhance your ability to identify, diagnose and manage a range of common vulvovaginal conditions
Course Content
Sensitive examinations
Anatomy and variants
Dermatitis (bacterial vaginosis, candidiasis, dermatitis and psoriasis)
Vulvodynia and genito-urinary symptoms of menopause
Dermatoses (Lichen sclerosis, Lichen planus and plasma cell vulvitis)
Warts, ulcers, VIN / HSIL
Pigmentation changes (vitiligo and melanosis vulvae)
Please note that some of this course content is also included in the online component of the FPAA National Certificate in Reproductive and Sexual Health for Doctors course and the Comprehensive Reproductive and Sexual Health (Nursing) course
Duration
This 5 hour course can be undertaken at your own pace but is to be completed within 6 months of registration.
Entry Requirements / Eligibility
This course is open to doctors, registered nurses and registered midwives.
Previous experience in reproductive and sexual health is an advantage but not a requirement.
Who should attend?
Doctors, nurses and midwives.
Accreditation
40 RACGP CPD Accredited Activity Women's Health points apply (accredited 2020-22 triennium)
Cost
$225 (GST does not apply)
Title
Vulvovaginal Health
Speciality Classification
Provider Type
Education Provider
Location
Box Hill VIC 3128