This post has expired! It was posted more than 90 days ago.
<- Back
WealthGoal Workshop + Financial Intelligence + Buffet Lunch $99
Speciality Classification
Management and Administration
Location
Gold Coast Mc QLD 4217
Venue
RACV Royal Pines Resort Gold Coast Ross Street Benowa, QLD 4217
Time / Duration
8 hours (approximately)
Subject matter expert
Julio De Laffitte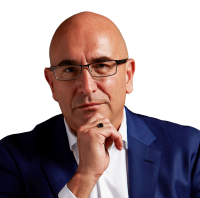 About this event
Join us Saturday 6th November at the beautiful Royal Pines Resort on the Gold Coast.
The WealthGoal workshop is an acclaimed event that brings a new level of financial intelligence and is your Fast Track to Wealth.
Hear from one of the most sought after speakers on wealth creation, financial freedom, property investing in Australia, Julio De Laffitte.
The benefits of participating in the event are:
Learn the equivalent of 200 hours of reading on subjects of investment, prosperity, finance and wealth. (In just one jam packed day!)
Ways to reduce tax legally (this event is essential if you pay more than $12,000 in tax per year), pay your down debt and build a significant property portfolio.
You will gain access to the state of the art, million dollar software - WealthGoal, that is unlike anything you have ever seen before. Gain clarity like no other and play with your numbers.
It's an eye opener as to where you are now and what is possible and see how the Chain Reaction opens up a whole new possiblity you simply have no idea about. Until now, that is.
Througout the day, Julio will cover the top tips for creating financial freedom through an integrated strategy that no one has shared with you before.
If you want to build wealth, a comfortable lifestyle in retirement, leave a legacy to love ones, reduce tax and create financial freedom for you and your family, then you must attend this event. It is not just a game changer, it will change your life too!
Access to the best investment houses on the current market.
Access to the best finance strategies in the country.
No BS. This is the real deal. This event is truly for those who want to learn the practical steps to prosper.
Title
WealthGoal Workshop + Financial Intelligence + Buffet Lunch $99
Speciality Classification
Interest Areas / Topics Covered
Education and Research, Educator, Executive, Finance, Healthy lifestyle counselling, Investment, Investment, Legal, Lifestyle and nutrition, Management, Management, Management, Start-ups, Teaching, Teaching, Business structures, Insurance, Medical startups, Business & Personal Tax, Salary Packaging, Mentoring & Leading, SMART Goals for health professionals, Family trusts & asset protection, Getting the most from your bank, Making the most of a mortgage broker, Setting up a new practice, SMSF Workshops, Banking Basics (Accounts, Property workshops, Investing in the stock market, Finding your niche, Understanding superannuation, Coaching & Leadership, Business structures & Family trusts, Salary packaging for Hospital employees, Understanding your borrowing capacity, Kids in the medical families – How to support the children of Doctors
Provider Type
Education Provider
Time / Duration
8 hours (approximately)
Start Time
8:30AM Registration for a 9:00AM Start
Benefits
Parking Provided
Location
Gold Coast Mc QLD 4217
Venue
RACV Royal Pines Resort Gold Coast Ross Street Benowa, QLD 4217