This post has expired! It was posted more than 90 days ago.
<- Back
What is Hypoglycaemia?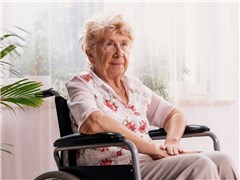 Speciality Classification
Nurses and Midwives
Provider
Nursing CPD Institute (NCI)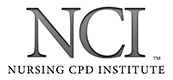 Course Content
Glucose is the body's main energy source. Low blood glucose, or hypoglycaemia, can affect the body's ability to function. Extremely low blood glucose levels can be fatal.
This webinar for carers, support workers, and assistants in nursing provides an overview of hypoglycaemia, how to recognise hypoglycaemia and how to treat hypoglycaemia.
Learning Outcomes
In this session you will:
Gain an understanding of hypoglycaemia
Gain an understanding of how to treat a hypoglycaemic event
Understand when and how to monitor blood glucose levels
Identify signs and symptoms of hypoglycaemia
Presenter Jules Aitken, Nurse Education Consultant
Jules Aitken is an Endorsed Nurse Practitioner specialising in Diabetes, Chronic Disease and Weight Management. She attained her Masters of Nursing (Nurse Practitioner) at Queensland University of Technology (QUT). She is also a registered Credentialed Diabetes Educator (CDE) registered with the Australian Diabetes Educators Association (ADEA) gaining her Certificate of Diabetes Management at the University of Technology Sydney. She has worked within the diabetes, chronic disease and weight loss management field for over 15 years
Working both independently and within specialist clinics, Jules coordinates the care of clients with complex diabetes, chronic conditions and weight loss.
She has participated in research projects involving chronic disease management, weight loss and diabetes and has presented at nursing, allied health, medical and community events at local, State and National level. She is a mentor for diabetes educators with the Australian Diabetes Educators Association and also provides education and mentorship for student nurses, EENs, RNs and other health professionals within private organisations. Jules has worked with local, State and Federal government organizations most notably a Primary Care Network as a member of a working committee establishing health pathways for aged care, diabetes and chronic pain and also as a member of their quality improvement committee.
Title
What is Hypoglycaemia?
Speciality Classification
Provider Type
Education Provider