This post has expired! It was posted more than 90 days ago.
<- Back
Workplace Mental Health Symposium (Virtual Available)

Speciality Classification
Allied Health
Location
Gold Coast, Australia
Venue
RACV Royal Pines Resort, Gold Coast, Australia.
Provider
Australian and New Zealand Mental Health Association

If you want to network with fellow leaders, gain the strategies that will keep you at the top and take tips from some of the best in the biz back to your workplace - this event is for you.
Experts in leadership, human resources, stress management, workplace wellness and behaviour and organisational culture will share their framework for developing (and maintaining) a mentally healthy workplace at the 2023 Workplace Mental Health Symposium.
Limited to 300 delegates, this two-day conference is for leaders, c-suite personnel and those aspiring to be at the top.

What will I learn at the Workplace Mental Health Symposium?
Over two full days, we will explore the theme: Championing change – new and emerging approaches in Workplace Mental Health with these topics:
Environmental design and the impact on mental health
Initiatives Supporting Good Mental Health at Work
Leadership and Culture in mental health wellness in the workplace
Regulations, Best Practice and Case studies
Corporations – large Businesses
Small to Medium Businesses

Who will attend the Workplace Mental Health Symposium with me?
Here's a snapshot of who attendees:
Mental Health Leadership, Strategy and Management: CEOS, Directors, Managers and Leaders Mental Health Medical Professionals: Psychologists, Psychiatrists, Mental Health Nurses, GPs
Business leaders, CEOs, Heads of Departments, Human Resources Managers, Workplace Mental Health Experts and lawyers.
Large corporate organisations: Resource Sector, Construction, Banking, Lawyers, Retail, Healthcare, Energy, Police, Fire & Rescue, Manufacturing, Tourism and Hospitality.
Allied Health: Counsellors, Social workers, Therapists, OTs, Support workers.
Small business leaders and managers, Human Resources workers.
Education and Academia: Professors, Lecturers, Researchers and Students.
Government: Policy and advocacy

Why should I attend WMHS in 2023?
Share, Collaborate and Listen.
Take time out from your everyday to plan a stronger tomorrow.
Assess the current challenges – Review the opportunities.
See and hear from industry trailblazers.
Be inspired by new ideas.
Stay up to date with future projections.

Is this event for me?
Yes! The Workplace Mental Health Symposium is for you, if you're looking for:
Application-based presentations to leave you with practical strategies you can apply immediately.
Networking with like-minded sector leaders, discussing the common issues you face daily.
Best practice solutions from small businesses to multinational organisations.
Keeping up to date on the sector's future projections.
Tips on how to strategically manage workplace mental health practices in a changing and challenging world.

Partnering with Workplace Mental Health Symposium
Partner with WMHS23 and expand your organisation's exposure to our conference delegates including workplace mental health care professionals, human resource professionals, C-Suite level professionals and government representatives.
Showcase (and show off) the programs, services and initiatives which can help make all mental health professionals lives safer, easier and more supported. Our team can assist in creating custom partnership packages designed for your specific goals, so reach out today.
Instructors / Speakers
Dr Kim Hamrosi,
Chief Executive Officer, Corporate Mental Health Alliance Australia
Kim is the Executive Director of the Corporate Mental Health Alliance, a business-led, expert guided for purpose organisation focusing on raising the bar on workplace mental health. Kim joined in March 2021 and is responsible for leading the Australian chapter, focused on the three key pillars of providing safe settings, empowering leaders, and driving lasting change that supports thriving and mentally healthy workplaces.
She is a healthcare professional with over 20 years' experience, working initially as a pharmacist in clinical service delivery, and then in academic research, health technology assessment and patient outcomes research.
Over the last few years Kim has worked in the corporate environment, with a focus on healthcare strategy and implementation, delivering multiple large projects in complex stakeholder environments in the areas of health and life sciences with government, Industry, and the not-for-profit sector.
Kim brings a practical understanding of the clinical and research aspects of health and how this can be translated into practice. She is a strong advocate for an evidence informed approach, and sees collaboration across organisations, to share learnings and insights as an essential part of how we improve health outcomes.
Kim holds a Bachelor of Pharmacy and a PhD from the University of Sydney. She lives in Sydney with her husband, teenage son, and pet family members Meisie and Murphy.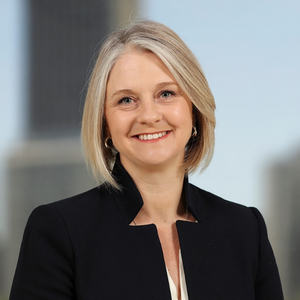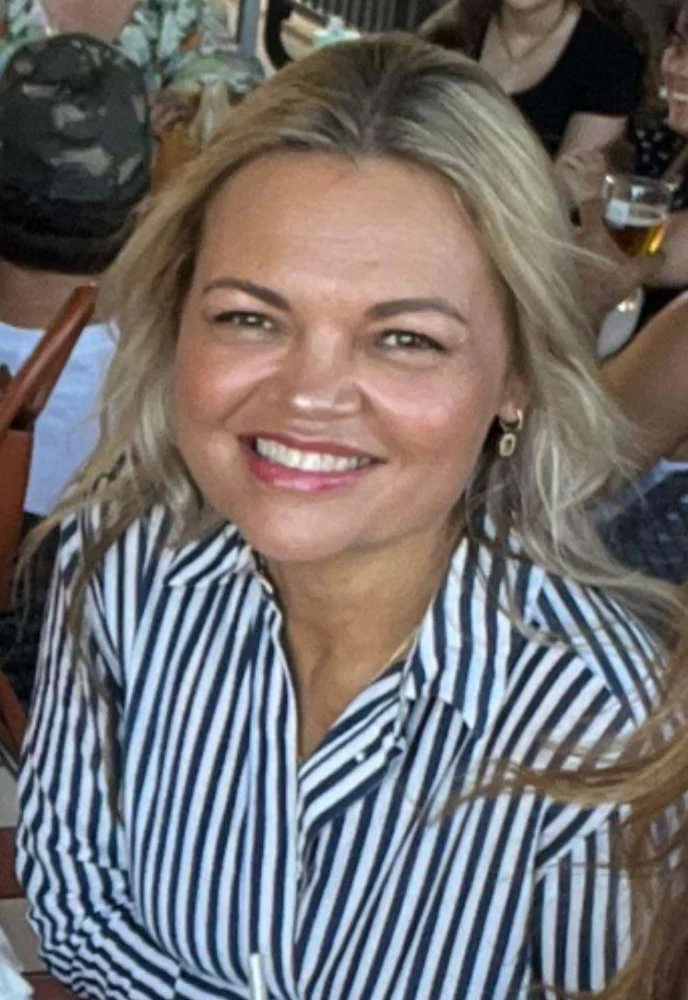 Tanja Hirvonen,
Director of Wellbeing ABSTARR Consulting,
BPsychSc, BBus(HRM), BPsychScH, MPsych(Clin) Clinical Psychologist
A proud Jaru and Bunuba woman (Kimberley, Western Australia), born and raised on the lands of the Kalkadoon people – Mount Isa, Queensland. Tanja is a clinical psychologist and mid-career researcher with expertise in mental health, social and emotional wellbeing, suicide prevention and working with persons impacted by trauma, and workplaces who are bringing cultural and clinical knowledges together. She brings a combination of academic research, corporate expertise and clinical experience working with remote, regional communities and Aboriginal and Torres Strait Islander ways of knowing, being and doing to her role at the Black Dog Institute. She is an advocate for increasing the number of Aboriginal and Torres Strait Islander social and emotional wellbeing practitioners in Australia, as well as for upskilling mainstream organisations with an understanding of how to provide culturally appropriate social and emotional wellbeing care for Aboriginal and Torres Strait Islander communities and individuals.
Alexia Houston,
Director - Risk & Insurance Clayton Utz
Alexia is passionate about law firms investing in the health and wellbeing of their people.   As the Director of Risk & Insurance for Clayton Utz is responsible for the management of enterprise-wide risk at Clayton Utz including leading the firm's approach to health, wellbeing and safety and the firm's mental health strategy.   The firm's aim is to have a workplace where the way we work, the work we do, and the people we work with, contribute positively to our and others health and wellbeing.    Alexia was honoured to receive the Women's Lawyers Award for Wellbeing Advocate of the year in 2019.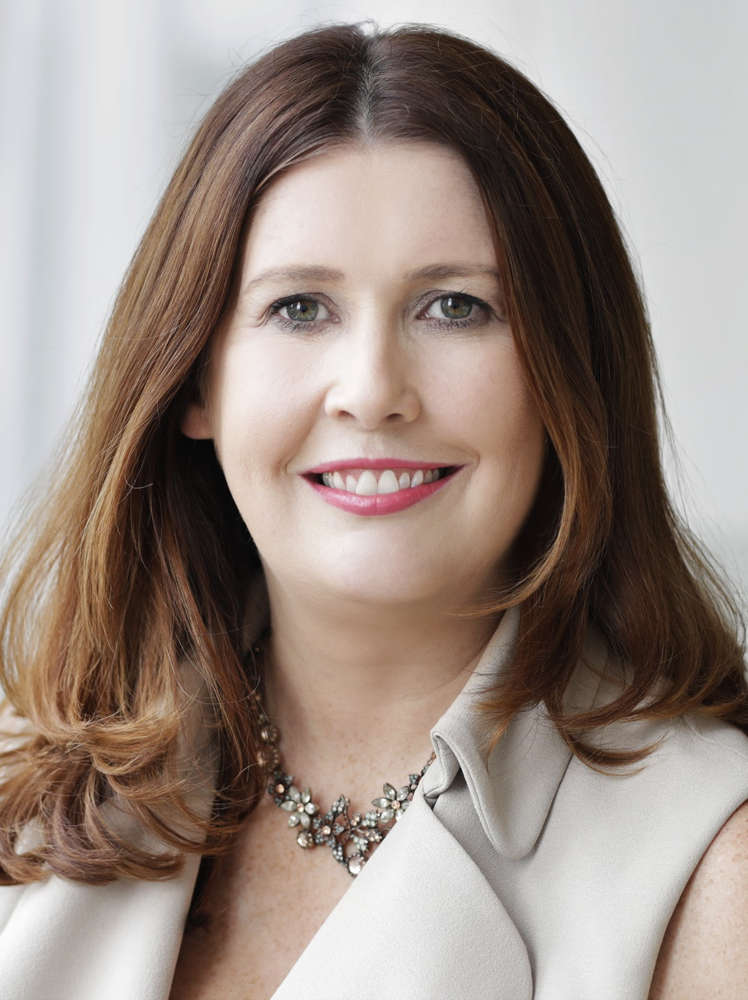 Title
Workplace Mental Health Symposium (Virtual Available)
Speciality Classification
Interest Areas / Topics Covered
Mental Health
Provider Type
Associations
Price Details
Virtual & In-Person Group of Three Available, Get 10% Discount: Use Code "HEALTHCARELINK"
Location
Gold Coast, Australia
Venue
RACV Royal Pines Resort, Gold Coast, Australia.