<- Back
WorkReady Support Program for Registered and Enrolled Nurses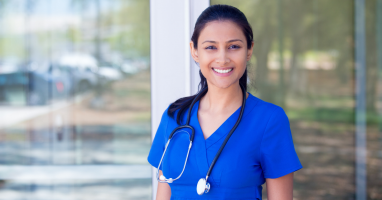 Speciality Classification
Nurses and Midwives
Provider
Australian Healthcare Academy

Get more information about the course and the enrollment link by filling in the form in the box to your right >
About the WorkReady Support Program
Did you know that only 28% of nurses are getting full-time jobs after their Bachelor Degree. Don't become a part of this statistic and do the WorkReady Support Program to be 'WorkReady' with the Australian Healthcare Academy (AHA).
What does the course involved?
1 week of class- theory and simulation training
3 week placement within a private healthcare facility
Education and support to increase confidence in looking after patients
What will you get out of it?
The experience and knowledge required to begin your career as a Registered or Enrolled Nurse in Australia
CPD hours: 35
Recency of Practice Hours: 120
Requirements
This course is open to any nurse holding unrestricted AHPRA registration including:
Overseas nurses with a gap in practice
Australian nurses with a gap in practice
New graduate nurses from Australia or overseas
Nurses with non-hospital settings experience
Are you a nurse with AHPRA Conditions on your Registration? Check out our WorkReady Support Program for Nursing Registration Conditions
Book a time for us to give you a call about the program!
Sydney 2021 Dates:
June 7, July 5, August 9, September 6, October 4, October 25, November 15
Melbourne 2021 Dates:
June 21, July 12, August 16, August 30, October 18, November 8
Brisbane 2021 Dates:
June 28, August 23, November 1
NEW SOUTH AUSTRALIA PROGRAM
June 7
Title
WorkReady Support Program for Registered and Enrolled Nurses
Speciality Classification
Provider Type
Education Provider
Price Details
Contact provider for course fees
Contact provider for course fees