<- Back
A Humanistic Approach to Team Member Motivation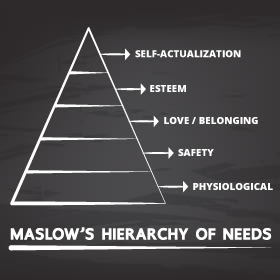 Speciality Classification
Oral Health
Duration
Self-instructional
Introduction
In 1943, Abraham Maslow formulated his "Hierarchy of Needs Theory" establishing the ground work for understanding motivational behavior in individuals. Its principles applied to both personal situations and the workplace. Maslow's hierarchy of needs adapts well to the dental practice. By arranging these needs in a pyramid, they can be used to motivate team members. Its institution by the employer contributes to more harmonious and productive team members. By completing this course, learners understand why the entire dental team has a role in providing great customer service to patients.
Conflict of Interest Disclosure Statement
Dr. Schwartz is a member of the dentalcare.com Advisory Board.
Disclaimer: Participants must always be aware of the hazards of using limited knowledge in integrating new techniques or procedures into their practice. Only sound evidence-based dentistry should be used in patient therapy.
Note: Registration is required to take test.
Learning Objectives
Upon completion of this course, by satisfying Maslow's "Hierarchy of Needs Theory," the dental professional will be able to:
Offer adequate pay allowing staff to afford food and housing.
Provide job security and childcare.
Create an environment that nurtures acceptance and belonging among staff.
Acknowledge and thank staff for performing well.
Train staff to enable them to be the best they can be.
Title
A Humanistic Approach to Team Member Motivation
Speciality Classification
Interest Areas / Topics Covered
Clinical Governance, Mentoring & Leading, Leading and managing
Provider Type
Education Provider
Duration
Self-instructional