<- Back
Financial Intelligence for Medical Professionals by Medigrow (40 CPD Points)
Speciality Classification
Medical Doctors
Location
North Sydney NSW 2060
Venue
Vibe Hotel North Sydney
Endorsed By
Royal Australian College of General Practitioners
Important note: The CPD points are only available to RACGP GP's and you must provide your membership number upon registration.
40 CPD - Financial Intelligence for Medical Professionals by Medigrow
Join us for a day of Financial Intelligence with Medigrow and earn 40 CPD Points. Learn incredible strategies for you and your practice.
Spend a day with us. This is the real deal...
40 CPD Points | Reduce your taxes | Keep more of what you earn | Tax deductible
We know Doctors and others working in health work very hard. GP's are dedicated to their patients, but who supports the GP and their financial wellbeing let alone health?
Attendees of our Medigrow Financial Intelligence and Business Education courses learn professional and personal key strategies so they can establish a sound financial plan for themselves, their practice and even their familty including setting up a financially independent comfortable retirement, so they can focus on their all-important attention to their patients while they too are taken care of.
Medigrow is unique. We offer an incredible course that serves up to 40 CPD to all attendees who complete the day's training.
The content of information in our Medigrow event is not theoretical and the same as everyone else's type of education, but actually practical, proven strategies and financial intelligence that can be implemented to make wonderful life changing decisions, and we have thousands of clients to back it up.
You will not have attended anything like this before.
Why Medigrow?
40 CPD Points (where else can you get that with just 1 day's training and walk away with so much more?) keep reading,
100% Tax Deductible (Consult your accountant)
Scrumptious Buffet Lunch (refereshment included),
Highly Relevant Education (unique yet highly relevant course curriculum covering areas that Doctors and Health care professionals have told us are important to them, such as:
Strategic Accounting
Paying Less Tax
Reduce Debt
Expenses and Deductions
Salary Sacrificing
Starting/Building a Business/PRactice
Financially Healthy General Practice
Expan your wealth in a sustainable and continuous way
Build and/or diversify your portfolio
Achieve financial freedom
Why you?
We know Doctors and other medical professionals need continuing professional development (CPD) points and may have to do several courses that take hours to complete and can cost up to a few thousand depending on what is required.
Medigrow has helped thousands over the years with their proven strategies and combine that with 40 CPD points to offer a very valuable proposition to you that will help for years to come.
One strategy alone will save you thousands upon thoudands in tax, something your accountant may have never told you, yet we will.
A day with us is easily $1,999. (The strategies learned are worth tens of thousands if not more over your working career)
A great deal for you would be $999.
At Medigrow, we really are all about caring and sharing, so this in-person event, this time is $499.
Yes you should register now.
Important note: The CPD points are only available to RACGP GP's and you must provide your membership number upon registration.
Modules / Topics
Starting/Building a Business/Practice
Financially Healthy General Practice
Expand your wealth in a sustainable and continuous way
Build and/or diversify your portfolio
Achieve Financial Freedom
Instructors / Speakers
Julio De Laffitte,
Founder of JustDoLife, Unstoppables, Medigrow and JDL Strategies.
One of the most successful wealth generators in Australia, Julio De Laffitte is a recognised authority on investment and wealth building strategies for more than 28 years. His mission is to raise the financial intelligence of Australia.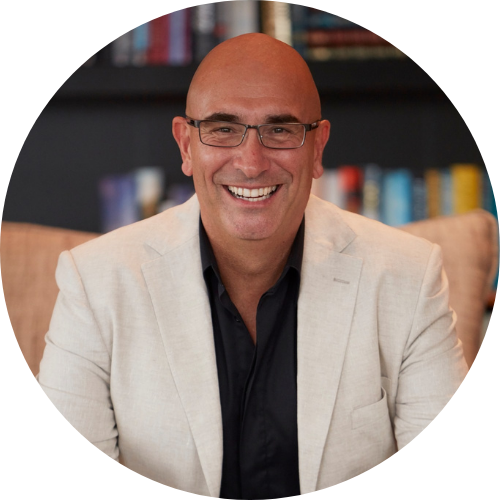 Title
Financial Intelligence for Medical Professionals by Medigrow (40 CPD Points)
Speciality Classification
Interest Areas / Topics Covered
Finance
Provider Type
Education Provider
Price Details
Event Valued At $1,999
Location
North Sydney NSW 2060
Venue
Vibe Hotel North Sydney