<- Back
Speciality Classification
Pharmacists
Duration
2 years part time / Full time: Currently not available
Provider
the University of Sydney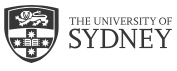 Overview
In response to COVID-19, the University of Sydney has reviewed the availability of courses to be delivered remotely for students commencing their studies in Semester 1, 2021.
This course will be available to study remotely for students commencing in Semester 1, 2021. Please note that some units of study that are not essential to completing the degree may not be available to be studied remotely.

Note: The University intends to offer as many units of study as possible in a remote as well as face-to-face learning method of delivery in Semester 1, 2021 and subject to ongoing border closures and public health orders impacting attendance on campus, in Semester 2, 2021. However, some units of study and courses require students to study in-person at the relevant University of Sydney campus/es and host locations for placements and will not be available remotely.
About this course
With the Graduate Certificate in Pharmacy Practice being the only tertiary education/university level program of its kind offered in NSW, students who undertake the course will develop a unique set of professional skills that will give them a competitive advantage in the industry.
Why study with us?
Be part of a course offered at no other academic institution in NSW.
Develop exceptional clinical skills relevant to contemporary pharmacy practice in Australia.
Graduate with a competitive advantage in the industry, armed with a unique set of skills, be in high demand.
Tailor your study schedule around your lifestyle and other commitments with advanced online collaborative learning exercises.
Gain a deeper understanding of major disease states such as diabetes and cardiovascular and renal diseases.
Be taught by internationally renowned, award-winning academics, who are some of the most highly respected academics in Australia and the world.
Who should study this course?
The course is available through two entry pathways, the two-year part-time course is open to pharmacy interns and registered pharmacists.
How you will learn?
For pharmacy interns, this course provides graduates with the training, experience and education required for professional registration as a pharmacist. It incorporates an Intern Training Program into the first year to allow pharmacy graduates to meet the legislative requirements to register as a pharmacist in Australia.
Registered pharmacists have the option of completing the course in one year by choosing four other units of study in place of the units relating to the Intern Training Program.
Commonwealth Supported Places (CSP) are available for this course for eligible domestic students. This means that your course fees are subsidised by the Australian Government and you pay a student contribution amount (SCA). CSP places are limited in number and are allocated based on academic merit.
Course details
Faculty/University School: Faculty of Medicine and Health
Credit points required: 24
Course abbreviation: GradCertPharmPrac
USyd code: GCPHAPRA1000
UAC code: N/A
Study mode: Online; Intensive
Study type: PGCW
Location: Camperdown/Darlington campus
Duration full time: Currently not available
Duration part time: 2 years part time for domestic students and eligible international students.
What you'll study
Intern Training Program
To qualify for the award of the ITP Certificate, applicants must complete two units of study (6 credit points each) - Pharmacy Intern Training A and Pharmacy Intern Training B. The ITP Certificate is required to obtain general registration with Ahpra as a pharmacist.

Graduate Certificate in Pharmacy Practice
The Graduate Certificate in Pharmacy Practice is made up of 24 credit points and consists of 2 years of part-time study. You will undertake four core units of study to qualify for the award of the course.
Title
Graduate Certificate in Pharmacy Practice
Speciality Classification
Duration
2 years part time / Full time: Currently not available
CPD Points
Credit points required: 24
Price Details
Tuition Fee for Domestic Students (Year 1): $15,750 (indicative only)
Tuition Fee for Domestic Students (Year 1): $15,750 (indicative only)