<- Back
Speciality Classification
Medical Doctors
Duration
0.5 years full-time / 2.5 years part-time
Provider
the University of Sydney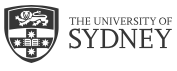 Overview
In response to COVID-19, the University of Sydney has reviewed the availability of courses to be delivered remotely for students commencing their studies in Semester 1, 2021.
This course will be available to study remotely for students commencing in Semester 1, 2021. Please note that some units of study that are not essential to completing the degree may not be available to be studied remotely.
Note: The University intends to offer as many units of study as possible in a remote as well as face-to-face learning method of delivery in Semester 1, 2021 and subject to ongoing border closures and public health orders impacting attendance on campus, in Semester 2, 2021. However, some units of study and courses require students to study in-person at the relevant University of Sydney campus/es and host locations for placements and will not be available remotely.
About this course
Our flexible Graduate Certificate in Surgical Sciences course will help you to develop knowledge and skills in surgical specialty areas as well as non-technical areas such as professionalism, leadership and research. Our course can also help you prepare for the GSSE.
Why study with us?
As a surgery student, you will learn from highly regarded clinicians and academics at the Sydney Medical School.
This course will help you acquire important and sought after knowledge and skills, including basic subspecialty knowledge, critical thinking and critical appraisal, all of which is valuable for an academic or teaching hospital career.
How will you learn?
The majority of our units are taught online and some have a short workshop component (1 or 2 day). The exceptions are surgical anatomy and microsurgery which are taught face-to-face.
You will also have the option to complete a dissertation in your chosen subspecialty area and will receive a certificate of completion on submission.
Who should study this course?
Our Graduate Certificate in Surgical Sciences provides an early pathway for senior medical students (years 3 or 4) or medical graduates to undertake study that will assist them in their preparation for the Generic Surgical Science Examination (GSSE) conducted by the Royal Australasian College of Surgeons (RACS).
Advanced medical students enrolled in graduate medical programs who have completed their preclinical science studies, would be able to enrol in 1 unit of study (6 credit point per unit of study) per semester and complete the graduate certificate at the same time as completing their medical program. They would also have the option of applying their 24 credit points towards the Master of Surgery in place of the Graduate Certificate in Surgical Sciences.
Further information
This course is not available to student visa holders or to international students to study offshore. International students in Australia on other visas with study rights may apply.
Course details
Faculty/University School: Faculty of Medicine and Health
Credit points required: 24
Course abbreviation: GradCertSurgSc
USyd code: GCSURGSC1000
UAC code: N/A
Study mode: On-campus; Online; Intensive
Study type: PGEM
Location: Camperdown/Darlington
Duration full time: 0.5 years full-time
Duration part time: 2.5 years part-time
Availability for international students: Not available to student visa holders or to offshore international students. International students in Australia on other visas with study rights may apply.
Admission criteria
Admission to Graduate Certificate requires:
a medical degree from the University of Sydney or an equivalent qualification
enrolment in, and successful completion of all pre-clinical studies, in a graduate-entry medical degree program offered by an Australian university.
Admission may also be subject to satisfactory interview with Program Director.
Title
Graduate Certificate in Surgical Sciences
Speciality Classification
Duration
0.5 years full-time / 2.5 years part-time
CPD Points
Credit points required: 24
Price Details
Tuition Fee for Domestic Students (Year 1): $18,000 (indicative only)
Tuition Fee for Domestic Students (Year 1): $18,000 (indicative only)