<- Back
Managing Tendinopathy Workshop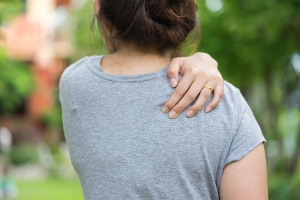 Speciality Classification
Physiotherapists
Location
Adelaide SA 5000
Provider
Exercise & Sports Science Australia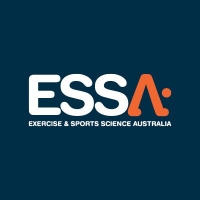 Learn the 3 factors that will help your tendinopathy patient recover fast:
1/ Thorough assessment: Confirming the tendon is the cause of the pain
2/ Advice issued to your patient: specific tendon advice that improves your patients recovery
3/ What exercises you prescribe: specific tendon exercise prescription

This course will also help you:
Refresh the anatomy of a tendon and understand the cellular process involved in tendinopathy
Understand the risk factors of tendinopathy (including metabolic disease, hyperlipidaemia, menopause, as well as over-training/overuse)
Identify patients at risk of tendinopathy and implement steps to minimise risk
How to successfully assess and determine that the tendon is the cause of pain
Be able to implement the tendinopathy treatment continuum (from sub-acute stage to return to sport). Gain loads of great exercise ideas for your patient at every stage of their rehab. Learn specific advice that assists your patient's recovery.
Other treatments: what other treatments are useful/not useful and when to refer (massage, foam rolling, Physio, injections)
Imaging – when to refer to GP, what to look for in imaging reports
When the tendon isn't the cause of pain – understand what other injuries can occur at the same joint.
Presented by Melissa Vincent, MPhty APAM, BExScR(Hons), ESSAM, AEP
Mel is both a Physiotherapist (graduated with Masters of Physiotherapy in 2016) and an Exercise Physiologist with 23 years experience in musculoskeletal rehabilitation. Due to her dual qualifications, Mel treats patients with acute, post-acute and persisting pain/conditions. Mel also regularly tutors Exercise Physiology and Physiotherapy students and presented a successful 2018 ESSA Roadshow titled "The Running Patient: Real-Time Run Analysis and Functional Rehabilitation", She has also presented sell out Roadshows in 2019 "the Running patient" and "Managing Tendinopathy"

Mel has experience in:
*Real-time video assessment and treatment of running-based injuries
*Musculoskeletal assessment to assist diagnosis of injury, and the best treatment required to optimise recovery
*Exercise prescription to assist recovery from injury/injury prevention/and performance. Emphasis of treatment is on return to function / return to sport.

Mel has attended several continuing education courses involving tendinopathy (targeted towards Physiotherapists and Exercise Physiologists).
2018 – Adam Meakins: Shoulder Course (1 day course)
2017 – Lyn Watson Shoulder Course (2 day course)
2016 – Jill Cook: Tendinopathy presentation
2015 – Australian Physiotherapy Association : Running Assessment: the use of technology, biomechanical assessment and exercise prescription (1 day course)
2013 – Peter Malliaras: Upper and Lower Limb Tendinopathy course (2 day course)
2013 - Blaise Dubois (The Running Clinic): New trends in the prevention of running injuries (2 day course)
Schedule
Adelaide, SA
Saturday, 21 August 2021
8:00am - 5:30pm
Rates per person
Earlybird - If registered and paid on or before 21 July 2021
ESSA Member $220.00
Non-Member. $345.00
ESSA Student Member $95.00
Student Non-Member $130.00
Standard - If registered and paid on or after 22 July 2021
ESSA Member $240.00
Non-Member. $365.00
ESSA Student Member $115.00
Student Non-Member $150.00
Inclusions
Full day professional development
Arrival tea & coffee, morning tea, lunch and afternoon tea
Workbook in a softcopy format
Certificate of attendance, gaining you valuable ESSA CPD points
Networking with the presenter and your peers
Target Audience
Any Accredited Exercise Scientist, Accredited Exercise Physiologist and/or Accredited Sports Scientist
Title
Managing Tendinopathy Workshop
Speciality Classification
Provider Type
Education Provider
Price Details
ESSA Member $240; Non-Member $365.00
Location
Adelaide SA 5000
ESSA Member $240; Non-Member $365.00