<- Back
Master of Dental Public Health
Speciality Classification
Oral Health
Location
Sydney University NSW 2006
Duration
Full time: 1 year full-time
Provider
The University of Sydney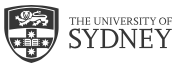 Overview
In response to COVID-19, the University of Sydney has reviewed the availability of courses to be delivered remotely for students commencing their studies in Semester 1, 2021.
Some units of study and/or placements relating to this course cannot be delivered remotely or online for students commencing their study in Semester 1, 2021. You will be required to attend in-person on campus from Semester 2, 2021.
Note: The University intends to offer as many units of study as possible in a remote as well as face-to-face learning method of delivery in Semester 1, 2021 and subject to ongoing border closures and public health orders impacting attendance on campus, in Semester 2, 2021. However, some units of study and courses require students to study in-person at the relevant University of Sydney campus/es and host locations for placements and will not be available remotely.
About this course
The Master of Dental Public Health focuses on the prevention of oral diseases and improving oral health at a population level, particularly among vulnerable populations.
Learning opportunities are aimed at developing practical skills experience in dental public health; through problem identification, designing and implementing public health interventions, and policy analysis and development.
Students from this course will graduate with advanced skills in oral health surveillance, policy development, community-based disease prevention, health promotion, research and optimisation of oral health services and delivery.
Graduates from this course will need to have developed skills in evaluation and research in order to meet the competencies of a specialist in this area. Students who complete this program will be strongly placed to progress to study at PhD level to further their research training.
Who should study this course?
This course benefits registered dentists in Australia seeking specialist recognition as well as those who are seeking a premier education in dental public health, such as:
other dental practitioners (e.g., oral health therapist, dental hygienist)
international dentists
non-dentally qualified individuals working in oral health/public health.
The Master of Dental Public Health is the only accredited program in Australia leading dentists who meet the standards for general registration to register as a specialist dentist in the specialty of Public Health Dentistry (Community Dentistry).
To ensure students have a foundational understanding of public health principles, a prerequisite for entry into this course is for applicants to hold a Master of Public Health degree (MPH) or equivalent.
Course details
Faculty/University School: Faculty of Medicine and Health
Credit points required: 48
Course abbreviation: MDentPH
USyd code: MADEPUBH1000
UAC code: N/A
Study mode: On campus
Study type: PGCW
Location: Surry Hills
Duration full time: 1 year full-time
Duration part time: 2 years part-time
What you'll study
Throughout this one-year master program, you will cover 48 credit points of study, comprising of:
(i) 18 credit points of core units of study in Dental Health Services, Population Oral Health and Preventative Dentistry and; (ii) 12 – 24 credit points of capstone research/project units of study and; (iii) 6-18 credit points of elective units of study.
You will be able to choose your elective units from the following areas of interest:
Health Policy and Planning
Disease Prevention and Health Promotion
Global Health Systems and Delivery
Quality and Safety in Health Care
Advanced Statistical Modelling
Health and Risk Communication
Public Health Advocacy
Advanced Qualitative Analysis and Writing
Public Health: Critical Challenges
Analysing Health Policy
Business of Health
Global Health Policy
Leadership and Strategy in Health
Aboriginal/Torres Strait Islander Health
Environmental Health
Advanced Economic Decision Analysis
Advanced Epidemiology
Admission criteria
The Master of Dental Public Health (MDentPH) competencies include a basic understanding of the level of knowledge/experience of the Master of Public Health (MPH) degree or equivalent. Hence a prerequisite for entry into this course is for applicants to hold a Master of Public Health degree (MPH) or equivalent from a domestic or international university.
Admission to the Master of Dental Public Health requires:
a bachelor or doctoral degree (or equivalent) in dentistry; or a bachelor degree (or equivalent) in a relevant field, and
a Master of Public Health (MPH) degree; or a qualification deemed by the faculty to be equivalent, and
performance in an interview.
In exceptional circumstances, applicants may be admitted without the master's degree in public health who, in the opinion of the faculty, have qualifications and evidence of experience and achievement sufficient to successfully undertake the award.
Title
Master of Dental Public Health
Speciality Classification
Duration
Full time: 1 year full-time
CPD Points
Credit points required: 48
Price Details
Tuition Fee for Domestic Students (Year 1): $31,500 (indicative only)
Location
Sydney University NSW 2006
Tuition Fee for Domestic Students (Year 1): $31,500 (indicative only)