<- Back
Speciality Classification
Nurses and Midwives
Location
Sydney University NSW 2006
Duration
Full time: 1.5 years full time for domestic and international students
Provider
The University of Sydney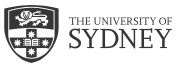 Overview
In response to COVID-19, the University of Sydney has reviewed the availability of courses to be delivered remotely for students commencing their studies in Semester 1, 2021.
Some units of study and/or placements relating to this course cannot be delivered remotely or online for students commencing their study in Semester 1, 2021. You will be required to attend in-person on campus from Semester 2, 2021.
Note: The University intends to offer as many units of study as possible in a remote as well as face-to-face learning method of delivery in Semester 1, 2021 and subject to ongoing border closures and public health orders impacting attendance on campus, in Semester 2, 2021. However, some units of study and courses require students to study in-person at the relevant University of Sydney campus/es and host locations for placements and will not be available remotely.
About this course
Designed for registered nurses, the Master of Emergency Nursing aims to assist nurses currently working in the emergency environment. Develop the specialist knowledge and skills to work closely with patients and their families who are confronted with trauma, accidents or acute and unexpected illnesses as you become a clinical leader.
Why study with us?
Develop the knowledge and skills to assist emergency presentations, support the patient and family at a time of great vulnerability, and assist them with their journey either to hospital admission or safe discharge home.
Learn from leading researchers in the field of emergency nursing care as you build upon your individual clinical experience.
Learn to anticipate and prioritise patient care, provide accurate assessment, intervention and effective ongoing management, often in a busy, autonomous and stressful environment.
Acquire the specialist knowledge and skills to provide high-quality patient care as a leader in emergency nursing treatment.
Apply your expertise as you explore a particular area of your interest with a work-based project or research thesis as part of the capstone component of this degree.
Who should study this course?
Our postgraduate nursing degrees are designed for registered nurses who are looking to build their professional practice capabilities and advance to a leadership role in nursing.
Financing your studies
We offer a number of scholarships to postgraduate nursing students. Find out more about the faculty-based opportunities available to you. You may also be eligible for a NSW Health postgraduate scholarship. Valued at up to $8000, these scholarships are available to registered nurses and midwives who are working in full or part-time permanent positions in the NSW public health system.
If your studies are related to your employment, out-of-pocket course fees may also be tax deductible. Find out more at the Australian Taxation Office.
You may also be eligible for HECS-HELP. This means your fee payment is deferred through a government loan.
Commonwealth Supported Places (CSP) are available for this course for eligible domestic students. This means that your course fees are subsidised by the Australian Government and you pay a student contribution amount (SCA). CSP places are limited in number and are allocated based on academic merit.
Course details
Faculty/University School: Faculty of Medicine and Health
Credit points required: 60
Course abbreviation: MEmergN
USyd code: MAEMENUR2000
UAC code: N/A
Study mode: On-campus, Intensive block mode
Study type: PGCW
Location: Camperdown/ Darlington
Graduate Attributes
Duration full time: 1.5 years full time for domestic and international students
Duration part time: 2.5 years part time (not available to international student visa holders)
What you'll study
The Master of Emergency Nursing may be completed over three semesters full-time or five semesters part-time. The course consists of 60 credit points (cp), including core and elective units of study (48cp) and a capstone (12cp).
Full-time study
In the first year of full-time study, students complete 48cp of core and elective units of study, which include four specialty-specific units for the emergency nursing courses. Students will undertake a work-based project or a research project as a capstone experience (12cp) and will study part-time in the final semester of their candidature.
Part-time study
Students who study in a part-time capacity will complete 24cp of core units of study during the first year, followed by 12cp of core subjects and 12cp of elective subjects during the second year. Students will undertake a work-based project or a research project as a capstone experience (12cp) and will study part-time in the final semester of their candidature.
Following academic consultation, students wishing to undertake the Capstone (Research) may substitute NURS5071 with a research unit offered by the University.
Title
Master of Emergency Nursing
Speciality Classification
Duration
Full time: 1.5 years full time for domestic and international students
CPD Points
The course consists of 60 credit points (cp)
Price Details
Tuition Fee for Domestic Students (Year 1): $23,000 (indicative only)
Location
Sydney University NSW 2006
Tuition Fee for Domestic Students (Year 1): $23,000 (indicative only)