<- Back
Speciality Classification
Medical Doctors
Duration
1 year full time / 2 - 4 years part time
Provider
the University of Sydney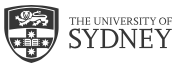 Overview
In response to COVID-19, the University of Sydney has reviewed the availability of courses to be delivered remotely for students commencing their studies in Semester 1, 2021.
This course will be available to study remotely for students commencing in Semester 1, 2021. Please note that some units of study that are not essential to completing the degree may not be available to be studied remotely.
Note: The University intends to offer as many units of study as possible in a remote as well as face-to-face learning method of delivery in Semester 1, 2021 and subject to ongoing border closures and public health orders impacting attendance on campus, in Semester 2, 2021. However, some units of study and courses require students to study in-person at the relevant University of Sydney campus/es and host locations for placements and will not be available remotely.
About this course
Clinical neurophysiology is a broad discipline, encompassing diagnostic services for patients presenting with neurological dysfunction, systemic diseases and critical illnesses, through to the provision of intraoperative monitoring of the nervous system during at-risk procedures.
Why study this course?
In this program you will learn from experienced and expert anaesthetists, neurologists and neurophysiology scientists from Australia and overseas.
Primarily taught online, your studies will be supplemented by intensive face-to-face teaching sessions which include practical experience in simulated diagnostic and perioperative settings.
Who should study this course?
This course is designed for scientists and trainee scientists with relevant work experience in neurophysiology laboratories or clinics.
It aims to provide structured educational programs in neurophysiological monitoring to complement experiential learning in the workplace. This is the only postgraduate coursework of its kind in Australia.
A limited number of Commonwealth Supported Places (CSPs) may be available for Semester 1 and Semester 2 each year. All applications for Semester 1 received by 31 January each year will be considered for available Semester 1 CSPs. All applications for Semester 2 received by 30 June each year will be considered for available Semester 2 CSPs. Places will be allocated based on merit.
Please ensure your CV includes details of any relevant work or other experience. Please note that you cannot retain a CSP if you upgrade or downgrade to another course after enrolment.
Course details
Faculty/University School: Faculty of Medicine and Health
Credit points required: 48
Course abbreviation: MScMed(ClinNeuroPhysiol)
USyd code: MASCMEDI1CNP
UAC code: N/A
Study mode: Online/Intensive
Study type: PGCW
Location: Camperdown/Darlington
Duration full time: 1 year
Duration part time: 2 - 4 years
Availability for international students: Not available to student visa holders. Available to eligible international students by online mode with a mandatory face-to-face/intensive study component.
What you'll study
The master's requires the completion of 48 credit points of units of study including:
12 credit points of compulsory units of study;
24 credit points of stream specific units of study; and
12 credit points of stream specific or general elective units of study.
The course can be studied full-time or part-time and is delivered largely online with all CLNP units of study (except Basic Sciences in Clinical Neurophysiology & Neuromonitoring in Anaesthesia) incorporating compulsory intensive face-to-face teaching sessions in Sydney.
Title
Master of Science in Medicine (Clinical Neurophysiology)
Speciality Classification
Duration
1 year full time / 2 - 4 years part time
CPD Points
Credit points required: 48
Price Details
Tuition Fee for Domestic Students (Year 1): $31,500 (indicative only)
Tuition Fee for Domestic Students (Year 1): $31,500 (indicative only)