This post has expired! It was posted more than 90 days ago.
<- Back
Melanography Essentials Online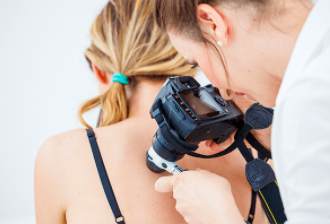 Speciality Classification
Nurses
Duration
8 week online course
Designed and delivered by the ACD and MoleMap, this course teaches the skin assessment and imaging skills which are required for competent Melanography practice. It offers online learning. Participants will complete 8 online modules.
COURSE DATES 2021
Term 1 - 15th Feb - 11th April
Term 2 - 27th April - 20th June
Term 3 - 5th Jul - 29th Aug
Term 4 - 13th Sep - 7th Nov
COURSE AIM
The aim of the Melanography Essentials course is provide you with the relevant knowledge and skills in skin assessment and imaging which are required for competent and safe Melanography practice
COURSE STRUCTURE
Online Modules
This 8 week online course consists of 8 online modules which cover the following topics and each have an end of topic quiz:
1. Skin: anatomy, physiology and pathology
2. Ultraviolet radiation: Sun health and skin cancer risk
3. Skin lesion recognition
4. Assessment of lesions for Melanography imaging
5. Imaging techniques
6. Melanography procedures
7. Clinic safety, security and ergonomics
8. Medicare and legal compensation
Assessment
Online investigation, categorisation activities, multiple choice quizzes and a research paper
COURSE FEES
$799 for the online modules
ELIGIBILITY
This course is aimed at registered nurses
Title
Melanography Essentials Online
Speciality Classification
Interest Areas / Topics Covered
Skin cancer detection/mole scan/total skin check
Provider Type
Education Provider
Duration
8 week online course
Price Details
For the online modules