<- Back
Practical Pain Management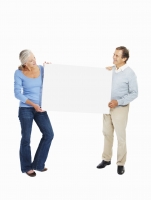 Speciality Classification
Nurses and Midwives
Duration
Half day (3 hours)
Provider
Australian Pain Management Association Ltd. (APMA)

Suitable for:
Direct care staff that support older persons and people with a disability either in their own home or in residential aged care facilities.
Length:
Half day (3 hours)
Content:
Poorly managed pain can result in an unnecessary and serious decline in quality of life for clients.
This training offers practical information and skills that direct care staff can utilise with clients, including to:
Explain chronic pain and its development
Identify the signs of pain causing distress
Develop an understanding of multifaceted pain management
Based on a case study, prepare an action plan which your organization may use to support a client
Recommendation:
"Carinity recommends APMA's Practical Pain Management training. The course is excellent and bolsters our Professional Development Program. The facilitator was flexible, knowledgeable and highly engaging enabling us to shape the training within our continuous improvement culture."
Carinity Learning & Development Consultant Tracey Sheehan
Title
Practical Pain Management
Speciality Classification
Interest Areas / Topics Covered
Pain management
Provider Type
Education Provider
Duration
Half day (3 hours)