<- Back
Professional Certificate of General Dermatology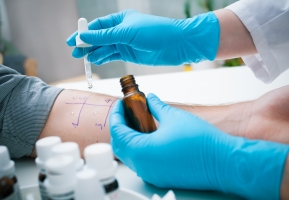 Speciality Classification
Medical Doctors
Duration
Online (start anytime, learn at your own pace)
Presented by noted dermatologists, this comprehensive course teaches how to manage common skin, hair and nail conditions in primary care. You will learn about modes of presentation, relevant investigations and management of all of the common skin conditions from acne, rosacea, eczema, psoriasis through to drug rashes, hair loss and common cosmetic complaints.
The course is delivered online in eight modules which can be viewed and replayed at any time. Participants will receive valuable 12 months web-based support from the speakers and participate in regular online learning sessions with the opportunity to ask any questions you might have as you implement your learning.
This course is the first part of the three-part Professional Diploma of General Dermatology. The education pathway is Professional Certificate of General Dermatology, Advanced Certificate of General Dermatology and Professional Diploma of General Dermatology.
The certificate course offers richly illustrated clinical examples and opportunities for interactive discussions on the cases provided and covers various dermatology conditions.
The theory sessions cover:
Common benign lesions
Pigmentary conditions
Skin infections
Facial rashes
Systemic diseases
Fungal skin infections
Psoriasis
Lichen planus
Pityriasis rosea

Acne
Dermatopathology
Pruritus
Conta ct dermatitis
Nail diseases
Hair loss
Paediatric dermatology
Follicular disorders
Blistering disorders

Course participants will:
Have the opportunity to replay video lectures from medical experts
Participate in discussion of patient cases, evaluate and make decisions
Receive a comprehensive course folder and research/readings in the field.
All presentation slides available for download.
Participate in course webinar prior to the examinations and ask questions
Receive unlimited and ongoing access to free alumni learning resources, video lectures, and discussion forums, as well as invite-only events and special offers after completion of the course
Receive ongoing support post-course through webinars and case review
Have the opportunity to participate in optional clinical attachments at dedicated dermatology clinics
Inclusions
Certificate of completion
Title
Professional Certificate of General Dermatology
Speciality Classification
Interest Areas / Topics Covered
Cosmetic, Dermatology, Medical-surgical, Medical Education, Pathology
Provider Type
Education Provider
Duration
Online (start anytime, learn at your own pace)
CPD Points
RACGP: CPD Accredited Activity 40 Points | ACRRM: PDP units: 36 Educational activity, 16 Performance review
Price Details
Savings available for GP Registrars and bundle purchases
Savings available for GP Registrars and bundle purchases