<- Back
YOUR FIRST STEPS TO DOSAGE CALCULATION COMPETENCE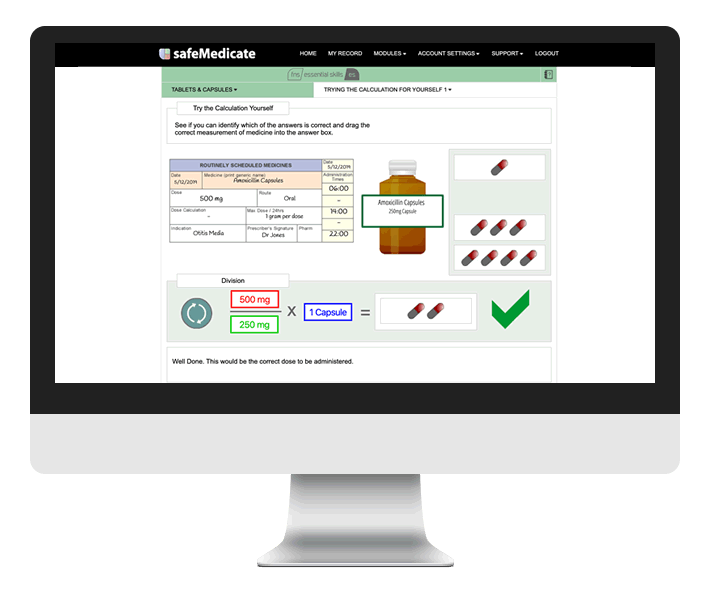 Speciality Classification
Nurses and Midwives
Essential Skills is a highly interactive, visual and self-paced learning and assessment environment designed by experienced nurse educators and clinical pharmacists. It is designed to develop and assess the competencies required for building a solid foundation for safe medication dosage calculations.
In this module, you will learn how to:
Conceptually understand drug dosage calculation problem-solving for doses prescribed in the form of tablets and capsules, oral liquid medicines, injections and IV infusions.
Interpret medication orders, medication product labels, prepared intravenous infusion labels, monographs and other important information, and accurately calculate prescribed drug dosages and rates of administration.
Demonstrate medication measurement skill by selecting an appropriate medication delivery vehicle and measurement of the correct dose volume or rate of administration of prescribed medications.
This program is endorsed by ACN according to our Continuing Professional Development (CPD) Endorsed Course Standards. It has been allocated 7 CPD hours per module according to the Nursing and Midwifery Board of Australia – Continuing Professional Development Standard.