Exercise & Chemotherapy-Induced Neuropathy Webinar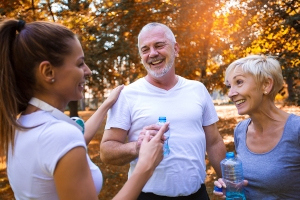 Speciality Classification
Physiotherapists
Provider
Exercise & Sports Science Australia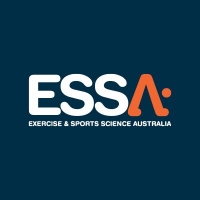 Chemotherapy-induced peripheral neuropathy (CIPN) is a debilitating neurological side-effect of numerous cancer therapies included in breast, colorectal, prostate, gynaecological and haematological cancer treatments. CIPN is common and can occur in up to three-quarters of patients ranging from mild to severe symptoms, with severe symptoms potentially leading to reduced treatment doses. The main symptoms of CIPN include tingling and numbness, presenting in the hands and feet, which can be accompanied with altered sensation and pain. CIPN can occur during treatment and generally resolves within 6-12 months post-treatment. However, for some patients, symptoms present after cessation of treatment and among a smaller proportion CIPN symptoms may be permanent.
CIPN can also contribute to functional deficits, including changes in gait, reduced stability and balance issues. Considering many patients receiving cancer treatment may already be a falls risk due to being older, reduced feet sensation and impaired mobility impairing their balance is a critical problem. CIPN can impair fine motor skills and is a significant cause of reduced quality of life. There are no preventative or treatment agents to treat CIPN, however exercise has been suggested as a potential intervention to manage the functional deficits associated with CIPN.
Presented by Dr David Mizrahi BExPhys, BSc, PhD, MESSA, AEP
Dr David Mizrahi is an Accredited Exercise Physiologist who specialises in 'exercise-oncology' research. David completed his PhD at the University of New South Wales and Sydney Children's Hospital in childhood cancer, and also completed a MSc investigating ovarian cancer. David is currently a Clinical Research Officer at the In Focus research group at UNSW investigating chemotherapy-induced peripheral neuropathy and from later 2021 will be time abroad as a Fulbright Scholar investigating exercise for children's cancers with St. Jude Children's Research Hospital.
Schedule
Friday, 20 August 2021
12:00pm - 1:30pm AEST
Please note, the times listed are in Australian Eastern Savings Time.
Your local time will be:
ACT: 12:00pm - 1:30pm
NSW: 12:00pm - 1:30pm
NT: 11:30am - 1:00pm
QLD: 12:00pm - 1:30pm
SA: 11:30am - 1:00pm
TAS: 12:00pm - 1:30pm
VIC: 12:00pm - 1:30pm
WA: 10:00am - 11:30pm
Please note: This is a live webinar and needs to be watched at the specified time above. If you are unable to watch the webinar live, it will be produced as podcast and can be purchased within the following month.
Rates per person
ESSA Member $30.00
Non-Member $50.00
ESSA Student Member $15.00
Student Non-Member $25.00
Please see terms & conditions for registration type definitions.
Access to Webinar
You will be provided information on how to access this webinar within your registration confirmation email.
NB: A confirmation of your attendance is required.
Target Audience
Any Accredited Exercise Physiologists.
Title
Exercise & Chemotherapy-Induced Neuropathy Webinar
Speciality Classification
Physiotherapists
Provider Type
Education Provider
Price Details
ESSA Member $30.00 / Non-Member. $50.00 / ESSA Student Member $15.00 / Student Non-Member $25.00
Similar Listings
Posted Date: 2021-07-26
Location:Adelaide SA 5000
Learn the 3 factors that will help your tendinopathy patient recover fast: 1/ Thorough assessment...