NaturalVue Multifocal for Myopia Management - 5 Year Clinical Data (Video)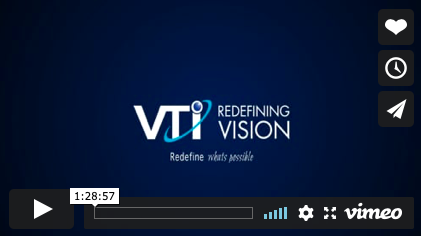 Speciality Classification
Optometrists
Provider
mivision education

1.75 hours with Assessment - Optometry Australia IoE Quality Assurance
TBC in New Zealand
CPD Points Available Internationally (Check with your local authority)
DR SALLY DILLEHAY OD AND DR DOUG BENOIT OD
The Keynote speakers are Dr Sally Dillehay OD and Dr Doug Benoit OD. The video will review the NaturalVue Multifocal EDOF design and the new 5 year clinical data on the performance fo the design in Myopia Management. The speakers will also compare and contrast this data to the recently published BLINK and MiSight studies.
LEARNING OBJECTIVES
At the completion of this CPD Activity, participants should be able to:
Understand the unique EDOF design of the NaturalVue Multifocal contact lens,
Understand the 5 year clinical data showing the impact of the NaturalVue multifocal in myopia management, and
Appreciate how to compare the clinical outcomes of the BLINK and MISight clinical studies and how this relates to the NaturalVue 5 year data.
Title
NaturalVue Multifocal for Myopia Management - 5 Year Clinical Data (Video)
Speciality Classification
Optometrists
Interest Areas / Topics Covered
Ophthalmology
Provider Type
Education Provider