Doctor of Clinical Dentistry (Prosthodontics)
Speciality Classification
Oral Health
Location
Sydney University NSW 2006
Duration
3 years full time
Provider
the University of Sydney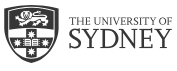 Overview
In response to COVID-19, the University of Sydney has reviewed the availability of courses to be delivered remotely for students commencing their studies in Semester 1, 2021.
Students commencing this course in Semester 1, 2021 are required to commence their studies in-person on campus. Remote study is not available for this course.
Note: The University intends to offer as many units of study as possible in a remote as well as face-to-face learning method of delivery in Semester 1, 2021 and subject to ongoing border closures and public health orders impacting attendance on campus, in Semester 2, 2021. However, some units of study and courses require students to study in-person at the relevant University of Sydney campus/es and host locations for placements and will not be available remotely.
About this course
The Doctor of Clinical Dentistry (Prosthodontics) trains qualified dentists for specialist practice in prosthodontics or a specialist clinic in a hospital. The course will develop clinical skills in advanced restorative dentistry and contemporary prosthodontics and include a comprehensive component of orofacial pain.
The program will be presented by specialist clinicians and researchers, and will be based primarily at the Westmead Centre for Oral Health, with some sessions at the Sydney Dental Hospital. The program is primarily clinical based with blocks of seminars and preclinical sessions. You will also be required to complete a research project in the field of prosthodontics or restorative dentistry, under the supervision of an academic staff member.
Why study periodontics here?
The University of Sydney School of Dentistry has been educating dental practitioners for more than 100 years. Our programs are clinically focused, patient centred and evidence based.
You will learn from expert dental professionals and researchers and have access to the latest technology, facilities and teaching laboratories, so you can develop your manual dexterity skills and improve your confidence to perform specialist dental procedures.
Who should study this course?
The Doctor of Clinical Dentistry (Prosthodontics) is suitable for qualified local and international dentists preparing for a career in prosthodontics.
Course details
Faculty/University School: Faculty of Medicine and Health
Credit points required: 144
Course abbreviation: DClinDent
USyd code: TCCLDPRO1000
UAC code: N/A
Study mode: On-campus day
Study type: PGCW
Location: Westmead Centre for Oral Health
Duration full time: 3 years full time
Duration part time: N/A
What you'll study
The Doctor of Clinical Dentistry (Prosthodontics) is a three year full-time course. Students will enrol and complete all units of study outlined for each semester. This course is primarily clinical based with didactic sessions and a research component in each semester.
Work component
This course has a mandatory work component totalling 1824 hours that must be completed as part of the award requirements for the degree.
Title
Doctor of Clinical Dentistry (Prosthodontics)
Speciality Classification
Oral Health
Duration
3 years full time
CPD Points
Credit points required: 144
Price Details
Tuition Fee for Domestic Students (Year 1): $45,500 (indicative only)
Location
Sydney University NSW 2006