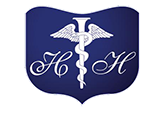 Health and Harmony Colleges
Business / Practice Details
Business / Provider Type
Education Provider
Services Offered
Education, Medical education
Business / Provider Profile
Health and Harmony Colleges is an Australian owned and managed organisation dedicated to helping people achieve their dreams through flexible, self-paced and affordable distance education course.


The college was established in 1994 by a visionary and dedicated woman, Gwendoline Ford, who sought to share her passion for self-development and life-long education with others. Gwendoline's mission was to make it easy and affordable for anyone to study - regardless of their career or life circumstances – and to provide high quality distance education in a range of health and wellbeing courses.
Why us
Today, Health and Harmony offers one of the largest ranges of courses in Australia, providing our students with the most up-to-date, comprehensive and exciting courses available in natural therapies, counselling and coaching, nutritional sciences, stress management, massage and much more. Our courses are clear, concise and easy to understand, and throughout your study you will be supported by our dedicated team of friendly tutors and staff. We are ready to answer your study queries over the phone, in person or via email – so you're sure to succeed in your next educational endeavour.
Suite 3, 16/36 Nile St,
Woolloongabba QLD 4102, Australia
Claim this profile to receive referrals from this page.
Listing current courses and events posted by Health and Harmony Colleges
No matching course or event posts found.