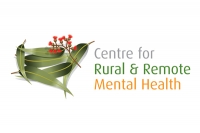 Centre For Rural And Remote Mental Health (CRRMH)
Business / Practice Details
Business / Provider Type
Community Health Service, Service Provider
Business / Provider Profile
THE CENTRE FOR RURAL AND REMOTE MENTAL HEALTH (CRRMH) IS A STATE-WIDE ORGANISATION THAT IS COMMITTED TO IMPROVING THE MENTAL HEALTH, WELLBEING AND RESILIENCE OF RURAL AND REMOTE RESIDENTS.

A major rural initiative of The University of Newcastle's Faculty of Health and Medicine and the NSW Ministry of Health, the CRRMH has a track record of conducting high-quality research and delivering evidence-based programs and services that improve mental health and wellbeing. Our staff are located across rural and remote New South Wales.

THE CRRMH FOCUSES ON:

the promotion of good mental health and the prevention of mental illness;
developing the mental health system to better meet the needs of people living in rural and remote regions; and
understanding and responding to rural suicide.
As the Australian Collaborating Centre for the International Foundation for Integrated Care, we promote patient-centred rather than provider-focused care that integrates mental and physical health concerns.

We work closely with local, national and international organisations to deliver the best outcomes. We value our partnerships and welcome new partners to join us in our work.

As part of the University of Newcastle, all of our activities are underpinned by research evidence and evaluated to ensure appropriateness and effectiveness.
c/o Bloomfield Hospital Forest Road,
Orange NSW 2800, Australia
Claim this profile to receive referrals from this page.
Listing current courses and events posted by Centre For Rural And Remote Mental Health (CRRMH)
Community Wellbeing Collaboratives: Resources
The Centre for Rural and Remote Mental Health has developed a range of resources to assist community wellbeing collaboratives and those working in com...
Speciality Classification
General Practice ( GP ) / Family Medicine
Posted By
Centre For Rural And Remote Mental Health (CRRMH)