Premium Partner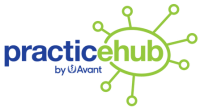 PracticeHub
Business / Practice Details
Business / Provider Type
HealthTech / Technology Provider
Services Offered
Practice Management Systems
Business / Provider Profile
PracticeHub makes running a quality practice simpler, safer and more efficient.
PracticeHub is an online suite of integrated applications and complementary services, designed to make managing your practice simpler, safer and more efficient.
PracticeHub is a division of the Avant Mutual Group, a member-owned organisation that has been supporting doctors and their practices for more than 125 years.
Now representing over 78,000 health practitioners and medical students across every state and territory, we understand better than anyone the complexities and risks of running a practice, as we have seen first-hand how gaps or failures in practice systems and processes can contribute to poor patient outcomes, complaints or legal actions against a practice.
Today our technology and services are used by more than 1000 practices to support more than 10,000 practice staff.
Why us
PracticeHub enables:
risk reduction and efficient management of healthcare practitioners' registrations, with automatic updates when a practitioner's status changes
automated management of certificates of insurance
automatic notification of key legislation changes
communication of relevant legislations, policy and procedural changes to staff, and confirmation they have been read and understood
collaboration and accountability through clear allocation of responsibilities, with quality management reporting, including alerts, to monitor completion of tasks
improved learning outcomes through personalised training and compliance modules
monitoring of staff compliance, with scheduled training.
Systematically reducing risks and inefficiencies.
Level 6, Tower 3/201 Sussex Street,
Sydney NSW 2000, Australia
Listing current courses and events posted by PracticeHub
No matching course or event posts found.
Articles published by PracticeHub
Posts shared by PracticeHub