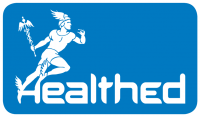 Healthed
Business / Practice Details
Business / Provider Type
Education Provider
Services Offered
Events, Education, Medical education
Interest Areas / Topics Covered
Medical Education
Business / Provider Profile
The Healthed team is comprised of experienced conference designers, developers, organisers and managers. Together they ensure that conference processes run smoothly from beginning to end. They also provide clients with a wealth of practical knowledge and experience to help refine and improve conference organisation over time.
Why us
Provides Australia's most popular seminars & learning resources for health professionals
88 Wentworth St,
Burwood NSW 2134, Australia
Listing current courses and events posted by Healthed
No matching course or event posts found.